Welcome to the Bisha Hotel Toronto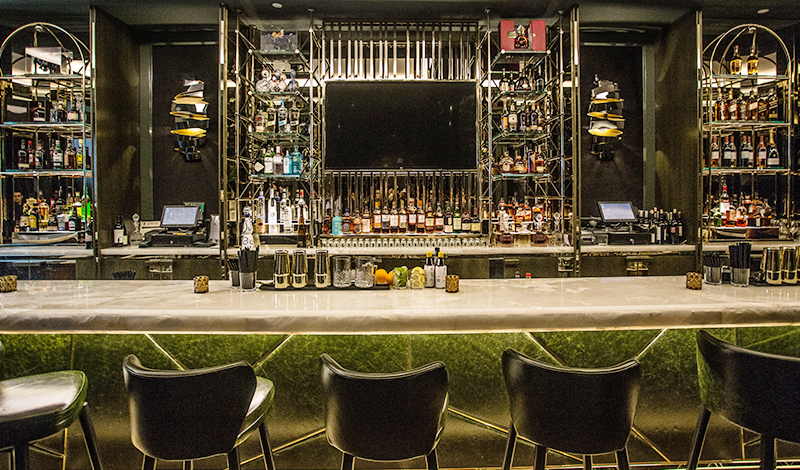 He's the king of entertainment, so it's no surprise Charles Khabouth would be the man and powerhouse behind Toronto's newest high-end private-label boutique hotel and residences — Bisha Hotel Toronto.
Located on Blue Jays Way, the 44-storey tower designed by Wallman Architects can be seen piercing above Toronto's Entertainment District — a landmark in its own right. The grandeur of this exterior is harmonious with the bold architecture and design of its interior, for what lies within this building is a world that exudes the level of luxury, entertainment and ambience that Toronto craves.
A seductive combination of velvet walls, marble floors and sleek furnishings complement the hotel's mesmerizing artwork and distinctive atmosphere. Bisha sets the tone for ultimate sophistication that is both seen and felt throughout.
The acclaimed Kōst — a rooftop restaurant and bar — can be found on the 44th floor and features one of the most fascinating rooftops in the city, which includes an infinity pool and an intimate view of the CN Tower. To add to Bisha's fascinating elements is the hotel's seventh-floor suites, which will be designed by rockstar-turned-designer Lenny Kravitz.
INK Entertainment and Lifetime Developments' newest addition to the city offers a 24-hour café, bar and lounge, a casual dining restaurant, a private residences lounge with catering kitchen and wet bar, a fitness centre and more.
Learn more about Bisha Hotel Toronto at www.bishatoronto.com
PHOTOs by Brian Hamilton | www.instagram.com/thejupiterspin