Frank Michael at CONTACT 2009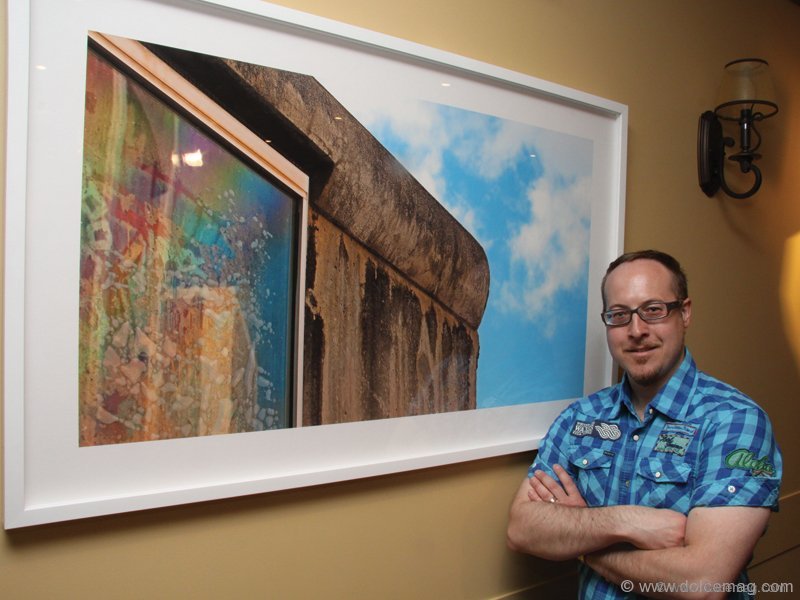 Hailed for bringing underappreciated art forms to the forefront of design, leading creative visionary Frank Michael fuses his work with urban culture and historical landmarks. The Toronto-born artist's latest project Heartless, which follows rapper and record producer Kanye West's hit song, is not so much callous as it is captivating. Finding beauty within graffiti, skateboarding and fashion, this photo-essay project reflects the hip hop/rap culture with photojournalistic pomp. Debuting at CONTACT 2009, the largest photography event in the world, Michael's work of a dismantled section of the Berlin Wall was on display, highlighting the 20th anniversary of its fall this November. A portion of the proceeds went to Hospice Toronto, a non-profit organization that helps those in the last stages of terminal illness. Prints were priced at an increasing scale, with the first addition going for $600, the second for $1,200, the third for $2,400, the fourth for $5,000 and the fifth for $10,000. Prints are still available for sale.
To view collections, visit frankmichael.net
PHOTOS: Artist Frank Michael poses next to his powerful work.; Ugo Menard (Schering-Plough Canada territory manager) and Jane Ambachtsheer (principal and global director of Responsible Investment Mercer Toronto) take in the stimulating visuals. Gina Chiarella (Mercer), Dr. Bary O'Shea (Toronto Western Hospital, Rheumatology), and Vicki Lapp (RN Toronto Western Hospital, Rheumatology)  congregate around canvases bursting with creativity.; Frank Michael and his wife, Heidi Huang, (Toronto East General Hospital – Clinical Pharmacist) enjoy the event. Guests unite and mingle for a great cause.