Heart of Fashion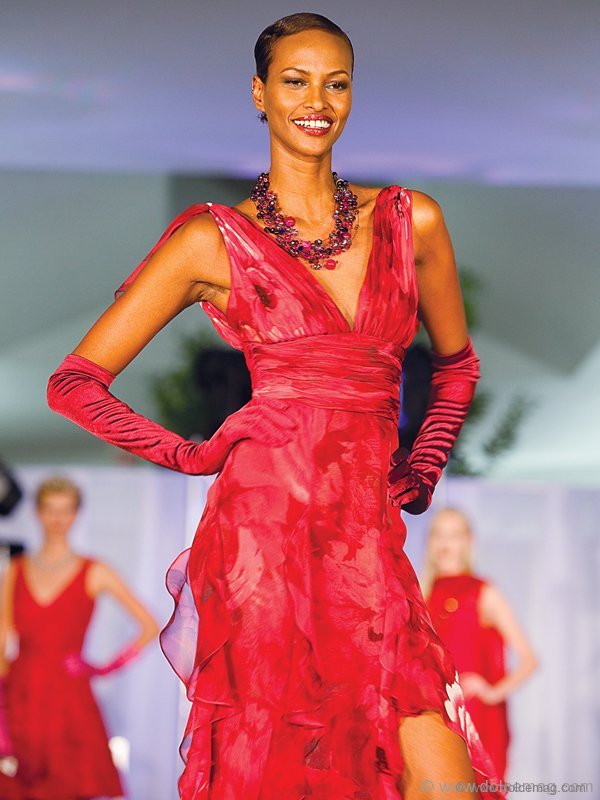 Guests came together in a celebration of fashion and philanthropy at the 10th anniversary of North York General Hospital's Heart of Fashion charity event. "There is no better way to give back than to support a hospital that helps so many women in the community," said Somali-Canadian model Yasmine Warsame, who was appointed honourary chair of the event, which was presented by Bayview Village.
Proceeds from Heart of Fashion will help the BMO Financial Group Breast Diagnostic Centre (BDC) at NYGH, which has provided comprehensive services for potential breast cancer-inflicted women. www.nyghheartoffashion.com
Photos: 1 – Somali-Canadian model/activist Yasmin Warsame strikes a pose 2 – Dan Hyde (senior manager, Retail Division at Orlando Corporation) Murray Millar, Doris Baughan and Rita Hyde smile for the camera 3 – The creator of Heart of Fashion and chairman of Orlando Corporation Carlo Fidani with Terry Pursell and Chris Tambakis 4 – Fashionistas wear the Heart of Fashion event on their sleeves.