Fashion Forward – Dresses to Dream About with Christian Siriano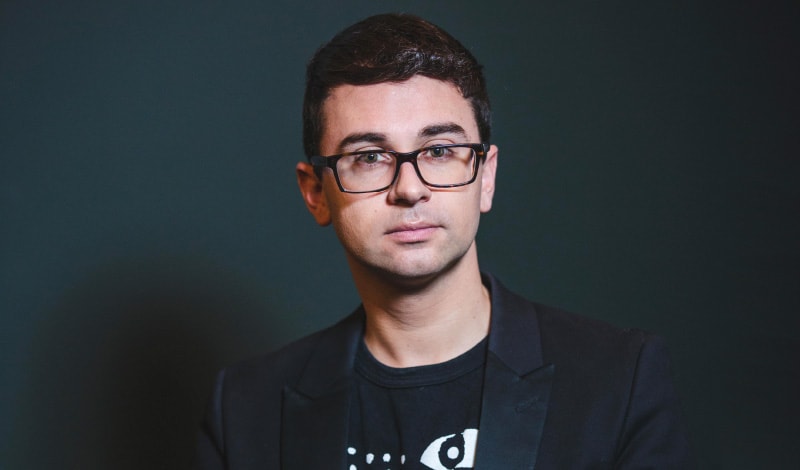 Celebrated, award-winning designer Christian Siriano has built his career on making people feel good in their skin. From the studio to the red carpet, Siriano's name is synonymous with fashion and making dreams reality.
At a young age, Baltimore native Christian Siriano discovered that dressing up made his mother and his sister feel good. Elated by that feeling, Siriano would go on to make them his muses. Here Siriano's passion was unearthed and his journey to becoming a designer began. Now about to celebrate his 10-year anniversary in the industry, Siriano has cemented his legacy as one of the most innovative and stylish designers on the planet.
As with many people discovering their passion, Siriano's ardour for fashion started at home. His mother was a stylish woman who loved interior decorating. Siriano was used to seeing pink, fuchsia and florals at home; this was a normal palette to him. "Growing up playing dress-up with my mom and seeing how it made her feel … I wanted to make all women feel that way," Siriano says.
This sentiment, coupled with his time spent in ballet, formulated the building blocks of a career in design. It was not performing that gave him a feeling of excitement — although he did perform for several years. The feeling came from the transformation that the dancers went through as they put on their costumes. Seeing them hand-dye their pointe shoes and add appliqué petals to the dresses, Siriano fell in love with that transformation and wanted to be a part of it.
Siriano creates clothing for the red carpet and for every day with the intention of giving women the opportunity to transform and experience that magnificent feeling. Most designers, especially those with a standing and profile like Siriano, tend to make clothes for a specific subset of individuals. Siriano, however, has never understood that.
His mother and sister differed from each other in shape and size, so Siriano was always used to dressing up women of different body types. His self-named debut clothing line caters to people of all shapes, colours, genders and sizes. "Everybody wears clothes," says Siriano. "Everybody deserves to feel good."
One of the issues Siriano has with the fashion industry is that it's taken the fun out of itself. "It's all so serious now. Let's bring back the fun," Siriano says. He wants fashion to bring joy and happiness to everyone. "I try to [bring fun into fashion] every day. I never take it too seriously. I love to use colour and have fun with texture and shapes. I think we have fun every day in our office when creating a collection, and then to see it on such diverse women is fun and exciting for me and my team."
A large percentage of women fall outside the industry's "standard" size range. As a result, unfortunately, many women feel ostracized by the fashion industry. A now famous example of this is when Leslie Jones, star of Saturday Night Live, tweeted that no designers were willing to create her a dress for the red-carpet premiere of Ghostbusters. In one of the most memorable moves of his career thus far, Siriano stepped in and created an elegant red dress that was entirely inspired by Jones herself.
Another triumph for Siriano was creating a custom dress for First Lady Michelle Obama to wear at the Democratic National Convention. This classy, simple dress was an inspiring image for millions across the nation.
These are but two of the many incredible moments in Siriano's career, and both are detailed in his second book, Dresses to Dream About.
Dresses to Dream About is the documentation of Siriano's 10 years in the industry. In an emotional process, out of the multitude of pieces he has designed, Siriano chose 26 of his favourites to highlight. For each piece, he takes the reader on a detailed journey through the process of creation, from inception to construction to final product.
"I think people love to see how a dress comes to life. They like to see the behind-the-scenes process because I think it is quite beautiful to see how clothes come to life. So much love and work goes into them that sometimes gets lost when you're just shopping in a store. So that's why I wanted to create this book: so people could see into our world just a bit," Siriano says.
Designing powerful, feel-good pieces for women is Siriano's forte. It's a harmonious relationship: Siriano does what he loves by developing beautiful pieces for clients, and in turn, his clients feel great when wearing these pieces. Dresses to Dream About shows that "[models, artists, actors and more] need designers as much as we need them," Siriano says. "I want women to feel good in my clothes."
The book was a passion project for Siriano, who wants it to remind people of all their early childhood loves. It certainly did so for Siriano: "It brought so many things back. I felt like I was a little boy watching my sister dance, which was always so inspiring as a kid. I also loved watching my mom pick out clothes. It was always so beautiful to watch how she put things together and finished a look. I just loved it."
Siriano's inspiration is everywhere. Everything he sees and does influences and inspires him to create clothing. His eye for what will look and feel good has made him the prolific designer he is.
His list of accomplishments is stunning. In 2010, Siriano was named one of Crain's 40 Under 40 top entrepreneurs; he dresses numerous celebrities for various events (although he still desperately wants to dress Cate Blanchett); and he has been inducted into the Council of Fashion Designers of America — perhaps his biggest accomplishment yet.
One of the reasons Siriano is so successful is that he puts the customer first. This is also his advice for new entrepreneurs and designers. "I stopped caring about what the editor wanted and started looking at what customers want," Siriano says. He suggests everyone do the same, as in the end, it is customers who will dictate what they like and will buy.
Constantly taking on more and more projects, Siriano finds himself incredibly busy. His spring/summer 2018 catalogue is out, and his work for the fall/winter 2018 catalogue has begun. On top of that, Siriano's own boutique is opening in New York sometime this year. It will be "a full Siriano experience" with a range of curated apparel and accessories. Additionally, he plans on starting another book about the red carpet to express his love of gowns and continue documenting his work.
Working successfully in any industry for 10 years is no easy feat. Siriano has proven that he has both the chops and the passion needed to make a lasting mark in the field of fashion.