Fashion Tips from menswear aficionado Larry Rosen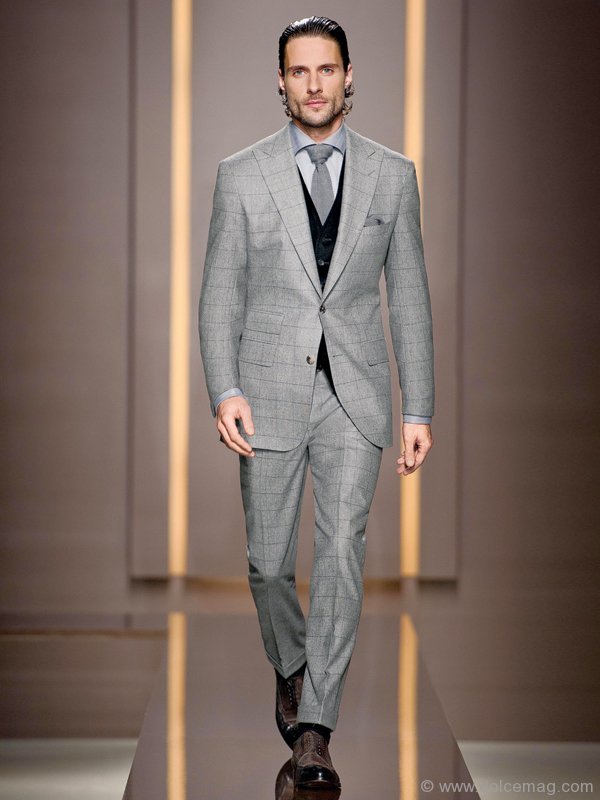 Fashion aficionado Larry Rosen lets the cloth out of the closet on what every man should wear this fall.
Eyeglasses Glasses get modern, too. Change your glasses every couple years so you have a more contemporary, smart look.

Tieless Suit You see this more with modern suits. Men will wear a bold dress shirt with lots of striping but no tie. It's the open collared suit look. It's modern, and its great for business. It goes out in the evening.

Brown Shoes Showing a brown shoe with a navy or grey suit screams sophistication.

Accessories To put together a standout look, it's often the little things that make the difference.
Guest Fashion Editor Larry Rosen
Larry Rosen currently serves as chairman and CEO of Harry Rosen Inc., a successful Canadian quality menswear retailer eponymously founded by his father in 1954. In addition to his passion for fashion, Larry is an avid philanthropist, involved in several initiatives, from the Harry Rosen United Way campaign to Harry's Spring Run-Off, which both raise funds for prostate cancer. Harry Rosen's 50, 000 sq. ft. flagship store in Toronto is located at 82 Bloor St. W.