Alegria: The Creation of Happiness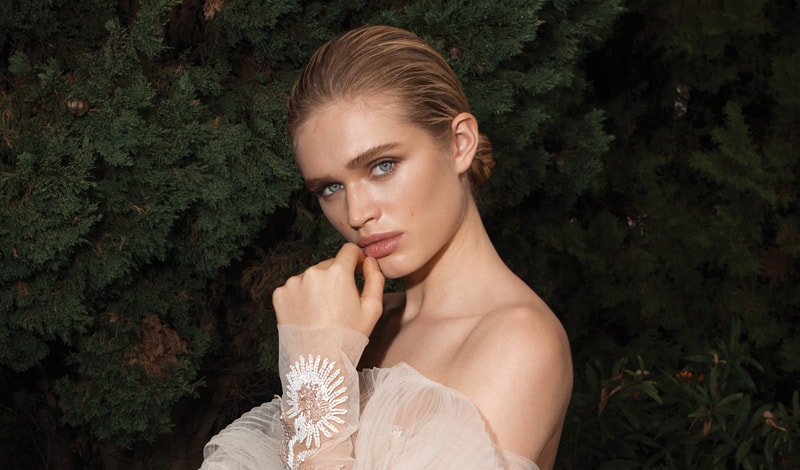 Inspired by the exquisite palaces of Portugal, this couture collection infuses the traditions of the locale with a delicate colour palette and eye-catching materials.
Q & A with Bridal Designer
Galia Lahav and head designer Sharon Sever take pride in the designs they create to empower women and have them feeling exquisite on their special day
Q. Why do you think brides dream of wearing a Galia Lahav wedding gown?
A. Part of our DNA is to cater to our brides from beginning to end, [and] we [have] developed a new type of technology when it comes to bridal wedding gowns. Our expertise is customization and personalization for every bride. The essence of our workmanship is to guarantee the perfect silhouette for every womanly body and because of this I believe brides dream to wear a GL wedding gown.
Q. What inspired you to become a fashion designer?
A. I grew up around art and fashion, this is in my genes, my mother was a seamstress who would always dress me and my siblings with her designs. I grew up to become an art teacher and after many years teaching art, I found my passion to welcome myself to the world of fashion and designing wedding and evening gowns.
Q. What is your favourite city and why?
A. My favourite city is London, I am fascinated by London's architecture which always inspires me. London is an amazing city that holds many aspects in life which I admire; London is one of the biggest fashion cities, which also holds a strong history and culture which I believe is so important to have.
Q. What love story is one that you hold dear?
A. I fell in love for the first time as a teenager and until today that first love of mine is my husband, and our hearts are still pounding every time we see each other as if it were the first time we met all over again. He is my support system and my better half and that's the biggest love story I can ask for.
Q. Define living la dolce vita, the good life.
A. I believe that living the good life is to always make sure to be surrounded by positivity, strength, happiness and health.
Q. What keeps you motivated to do what you do?
A. My family is my No. 1 motivation, they empower me to become a strong woman and to share my strength and inspirations with the world.