Q&A with Mikhael Kale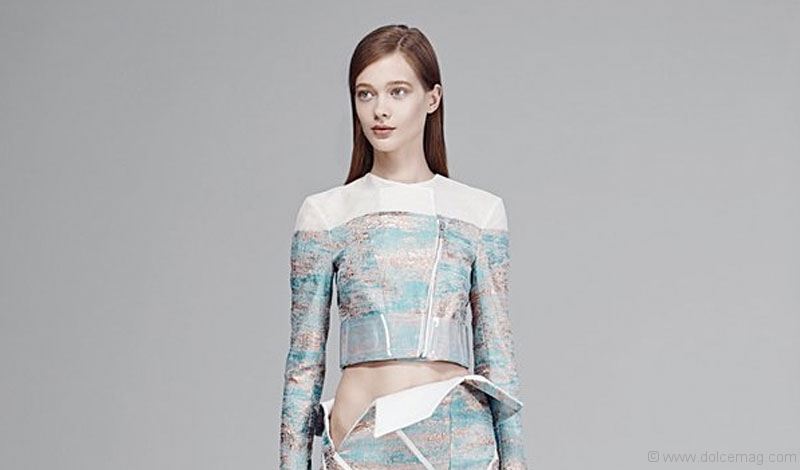 At the height of his career, Canada's hottest womenswear designer looks back on the lessons he learned on the rise, shares his thoughts on how Canucks are doing in the fashion race and spills his secret to surviving Fashion Week
(hint: it involves Drake on repeat)
Q: What do you love most about what you do?
A: The freedom to construct and deconstruct.
Q: Your show at the upcoming World MasterCard Fashion Week is already generating buzz. How are you preparing for it? 
A: My team and I have locked ourselves in the studio and will most likely be there until Fashion Week.
Q: Any Fashion Week survival secrets you can share? 
A: Drake on repeat. All day. Every day.
Q: Your label is described as "an exploration of the human form." What about the human form fascinates and inspires you as an artist? What is your goal in exploring that form through fashion? 
A: I am fascinated with taking apart a garment and studying that garment like a geneticist would take apart a cell and study DNA. My goal is to continue to break the boundaries of my understanding of the art form and use it as a vehicle of celebrating the human form.
Q: What legacy are you hoping to create with Mikhael Kale?
A: Remaining new and present.
Q: Who would you love to work with?
A: I've been working with Beyoncé — that's been a highlight.
Q: What's the most memorable lesson you learned working in this industry?
A: It is often very unsexy and insular.
Q: You've proved that tremendous success can still be reached while young. Do you have any words of advice for young professionals?
A: Be so busy that you drown out that noise. Youth is an advantage, not a limitation.
Q: As a Canadian designer, how would you say our country's fashion industry is doing right now?
A: Canada has given birth to some of the most innovative, original and truly brilliant leaders of our time, and that's not just limited to fashion. I believe the real challenge is recognizing, celebrating and fostering this enormous trajectory of Canadian talent. That needs to be at the forefront of every conversation in every industry in Canada.
Q: Favourite memory from New York Fashion Week this year?
A: Shooting our lookbook with stylist Tony Irvine.
Q: Who were you most inspired by as an aspiring designer? 
A: Madame Grès.
Q: Outside of the studio, how do you prefer to spend your time?
A: Time? What time?
Q: What are your plans for the label this year?
A: To build … one dress at a time.
PHOTOS BY FELIX WONG