Scarlett Gasque: Lights, Camera, Glamour!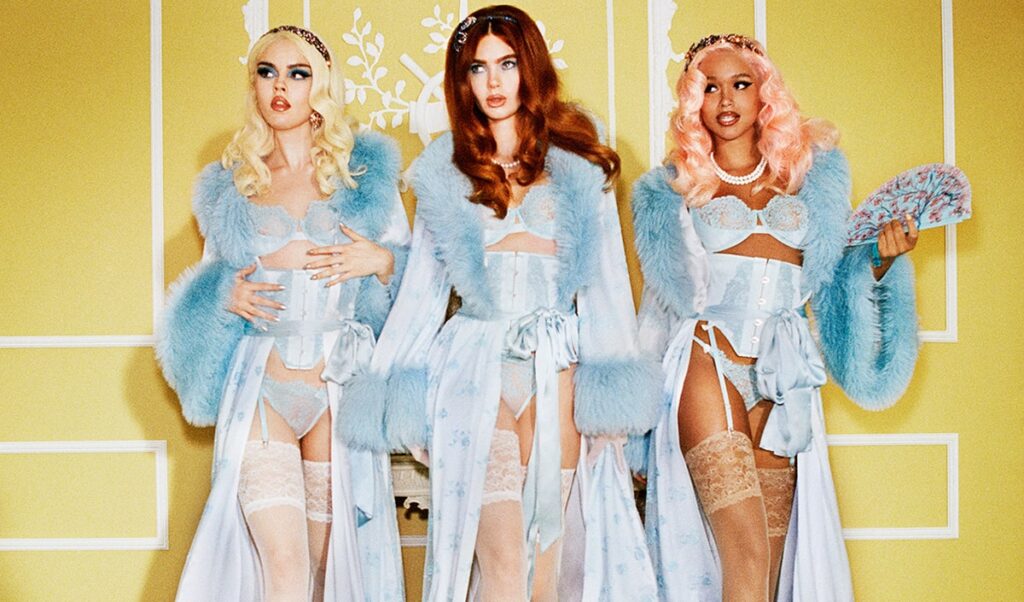 Fasten your suspenders and tighten your corsets — old-Hollywood glamour is back.
The breathtaking reveal of luxury lingerie and corsetry brand Scarlett Gasque proves that undergarments aren't always made to be hidden. With an assemblage of undergarments that are too beautiful to hide, this debut collection won't be forgotten in the archives of fashion history.
Scarlett Gasque creates timeless, high-quality luxury corsetry and lingerie that will never go out of style. By bringing traditional designs back into the mainstream, the brand uses vintage elements and provocative burlesque touches and combines them with a modern vision, creating unique pieces that will be treasured for years to come. With vintage styles that feel current and covetable, Scarlett Gasque has reimagined classics for the 21st-century woman, combining function, glamour, sensuality and camp into a collection that oozes sex appeal.
Scarlett Gasque was born out of a love for the idyllic silver-screen sirens and glamour girls of the 1940s and 1950s. Founder Chloé Rogers fell in love with traditional corsetry and vintage pin-up stars during her time studying the history of fashion at Central Saint Martins at the University of the Arts London. "Scarlett Gasque, named after both of my incredibly influential great-grandmothers, is the go- to brand for the daring, the carnal and the coy. I want to uplift our diverse customers and encourage them to continue to proudly live their authentic lives, celebrating all the delicious shapes, styles and forms we all come in," says Chloé.
Chloé took inspiration from many moments in time and equally as many incredible women. Iconic bombshells, sensual pin-ups, beautiful Hollywood actresses and erotic burlesque dancers who offered their charm and charisma across the decades have influenced the collection as lasting examples of female empowerment. Iconic 1950s and 1960s bombshell Jayne Mansfield, Hollywood's most glamorous actress, Rita Hayworth, Europe's most popular performer, Josephine Baker, world- renowned beauty Elizabeth Taylor, and modern- day burlesque superstar Dita Von Teese are just some of the women who acted as muses for the brand. Their ability to embrace their femininity and sexuality while empowering others has made them lasting icons.
The debut collection features bras, thongs, corsets, robes and suspenders in a darling candy- coated colour palette. It was designed in London, U.K., using purposely locally sourced U.K. and European textiles, such as mesh, lace, silk, satin, tulle and faux fur, with opulent embroidery techniques and expert corsetry. Impeccable design and meticulous craftsmanship were employed to create pieces that are equally as beautiful and sensual as they are functional. Details such as lace, polka dots and fur create the unique added sparkle of 1950s glamour that wearers will want to show off. These pieces, which can be worn as underwear or outerwear, were made to embrace the natural curves of the body, creating the confidence to celebrate sexual freedom and expression. This is something Chloé admires from the icons of the past, who were known for their decadent style but should be emulated because of their ferocity and attitude towards female empowerment.
This collection brings us back to an indulgent time when femininity and elegance empowered women. The brand's versatile and ornate styles encourage women to be expressive and embrace themselves while dripping in high glamour, sex appeal, style and luxury.