Bicycles, Fragrances and Designer Toothpaste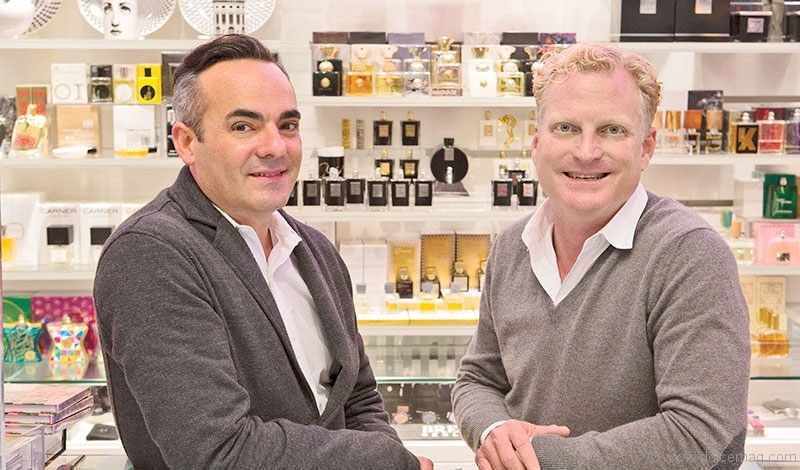 As if Florida wasn't hot enough, a sizzling new retail concept has touched down on the state's sandy shores. Based in Miami and with a new location in Palm Beach, Babalu is a luxury convenience store that welcomes elite travellers and locals into a treasure trove of must-have knick-knacks, all of which are sourced from design destinations all over the world. Dolce chatted with the jet-setting co-owner and brand architect Greg Melvin about the feisty flair of Babalu, its spectrum of exclusive wares (which range from "designer" toothpaste to fine fragrances) and how the high-energy boutique is redefining the art of the shopping spree

Q: Describe Babalu in four sentences.
A: Babalu is the perfect intersect of convenience and luxury. Our small floor space and convenient locations make it easy to drop into the store for ease of purchase. The brand and product highlights are niche and aspirational, yet we strive to have a variety of products and prices that appeal to every customer. Babalu is a point-of-discovery with new ideas and products being introduced on an evolving basis; we are conceptual, experimental and trend-focused, yet with a grounded European sensibility.
Q: Who is the Babalu customer?
A: The Babalu customer is someone who wants to avoid the complications of a department store, yet drop-in to find one of our many prestige brands. Our return customers come back to us to restock on their favourite perfumes and beauty items, often available exclusively through Babalu, and to find the perfect last-minute gift. For first-time visitors, we often see the element of surprise and delight as they realize the depth and excitement of our offering.
Q: You've said that there's a certain romance about shopping at Babalu, and that the shop was designed to whisk customers away for a little while. How was Babalu designed in order to achieve these?
A: Elemental to our philosophy is that price must become secondary to the product in the shopping experience, and the customer must leave the store feeling more enriched than before they arrived. This is the ultimate satisfaction for us.
Q: Most unique objects in-store right now?
A: A hand-cut, life-size decorative crystal skull; the sunglasses from the Yves Klein International Klein Blue Collection at Etnia Barcelona; and our signature Babalu bicycle.
Q: What is your favourite international find that you brought to Babalu?
A: Our Perfume Bar is a distinguishing factor for us. We travel throughout Europe regularly in search of the most significant independent fragrances created by the world's most renowned perfumers, from Carner Barcelona to Humiecki & Graef. We are very fortunate to have established a place in this special world.
Q: Of all the places where your designs are from, which do you find the most creatively charged?
A: Bali holds the most special place in our hearts. The Balinese have the ability to realize the most special design creations of your vision through their special handicraft techniques that are unique to the world. And Bali chose us for its magnetic attraction, not the other way around.
www.ilovebabalu.com