Like a Kid in a Candy Store: The Sugar Factory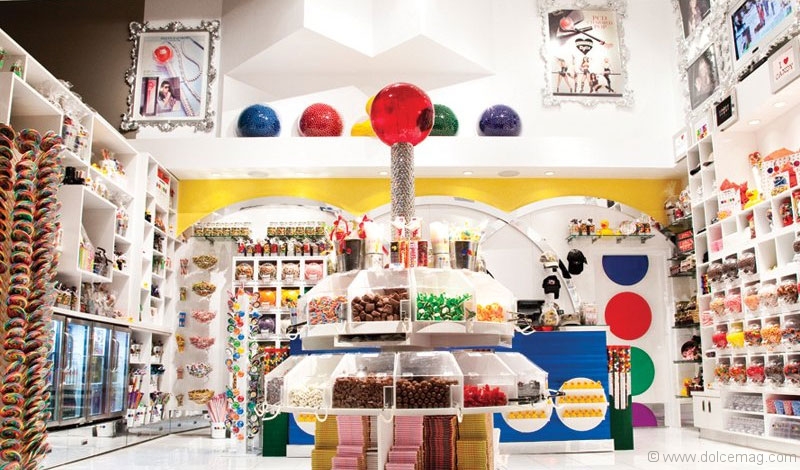 When people think of Sin City, satisfying a sweet tooth is not usually the first indulgence on the list. Yet in Las Vegas, The Sugar Factory at the Mirage Hotel is finding its way onto more and more Vegas itineraries.
For generations of kids who grew up with the fantastic tales of Willy Wonka's Chocolate Factory, the idea of a real-life candy store – minus the Oompa-Loompas – still stirs the imagination. The Sugar Factory's store is a feast for the eyes. With wall-to-wall candy and sweetness seeping from every pore, the showroom will have you salivating as soon as you walk in the door. Original delicacies such as chocolate pizza, rock candy martini and Black Forest fondue are popular, along with seemingly limitless variations of traditional favourites like jelly beans, gummy bears and jawbreakers. In a city of contradictions, it is appropriate that you can even find sugar-free candy here.
The Sugar Factory makes wedding necklaces from candy and 'Bling Baskets' full of sugary goodies. The 'Couture Pop' has become one of its signature items, a trendy lollipop that the Hollywood glitterati can't seem to stop sucking on. It has almost become something of a status symbol among the rich and famous. Britney Spears made the tabloids recently when she dropped US$3,000 on confectionary for her kids at the Sugar Factory. Other recognizable candy-buyers include The Pussycat Dolls and Jon from Jon & Kate Plus 8, who reportedly spent US$600 on sweets for some of his little ones on a recent trip.
Rather than wait for all the A-listers to come to Vegas, however, The Sugar Factory is about to head right into celebrity central, opening what they describe as a "12,000-sq.ft., candy-themed paradise" on Hollywood Boulevard.
Despite what people say, what happens in Vegas does not necessarily have to stay in Vegas. In fact, to get your hands on these coveted candies, you needn't even leave the comfort of your broadband connection – you can order online and the Sugar Factory will send your saccharine selection by courier to your door. Willy Wonka would be proud. www.sugarfactory.com, 1.800.374.9000