Princess Diana: A Vibrant Statement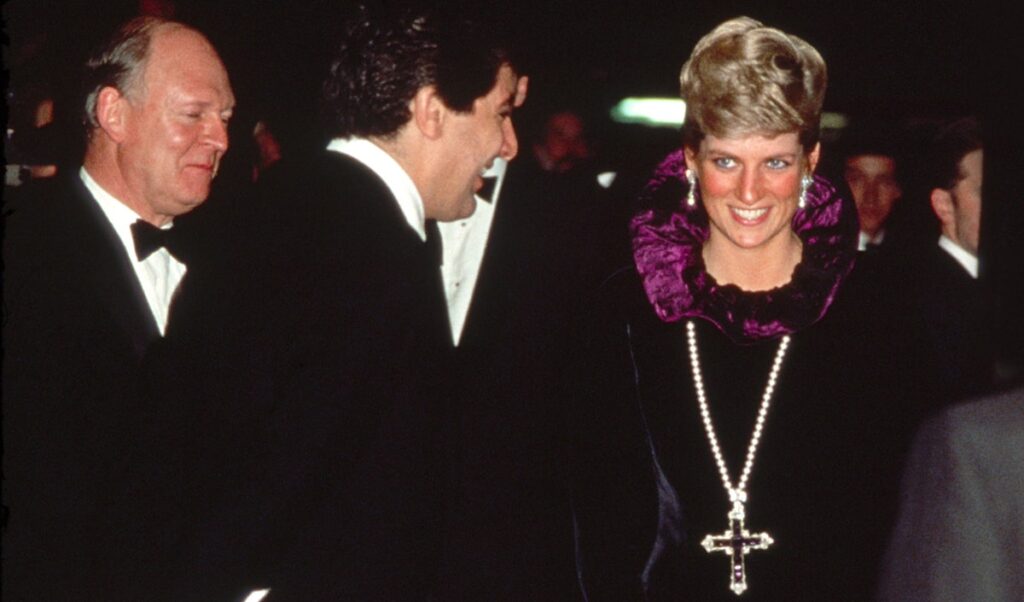 For the British royals, jewelry is no mere adornment. From the stones to the settings, everything has significance.
One of Princess Diana's favoured jewelry pieces is now in the hands of American socialite and businesswoman Kim Kardashian. The reality-TV star purchased Princess Diana's Attallah Cross pendant for nearly CAD $266,500 during Sotheby's London Royal and Noble sale. The sale includes heirlooms, many hidden from view across centuries, which tell the story of noble households and beyond.
Created in the 1920s by luxury jewelry designer Garrard and owned by the former group chief executive of Asprey & Garrard, the cross-shaped pendant is a bold and colourful piece that features flowery design details that are further accentuated by square-cut amethysts and approximately 5.25 carats of round-cut diamonds.
The cross was first bought from Garrard by businessman Naim Attallah in the 1980s, who, as a token of his friendship with Diana, loaned it to her several times over many years. It was his estate that put the item up for auction.
The late Princess Diana famously wore the bejewelled cross in October 1987, with a Catherine Walker dress, to a charity gala in support of Birthright, a charity working to protect human rights during pregnancy and childbirth.
Princess Diana's confidence grew during the 1980s as she became known for increasingly bold fashion choices, moving away from the more romantic and subdued style she had favoured. The fact that she wore what is now known as the Attallah Cross on several occasions — mostly to private events — confirms this evolution.
Princess Diana had a long-standing relationship with Garrard, having selected her engagement ring from them in 1981. Over the years she would collaborate with Garrard and she wore pieces from the illustrious jewelry house on many occasions, including after her divorce. In her last public appearance, she wore what has come to be known as the Swan Lake necklace, a diamond and South Sea pearl necklace, which Garrard made in collaboration with her.
The auction house understands that Diana was the only one to have ever worn the cross, and this was the first time it had appeared in public since her death. While this is a piece of British royal history, it is delightful to know that the Attallah Cross has found a new lease on life and is in the hands of another famous name.