The Reigning Jan Showers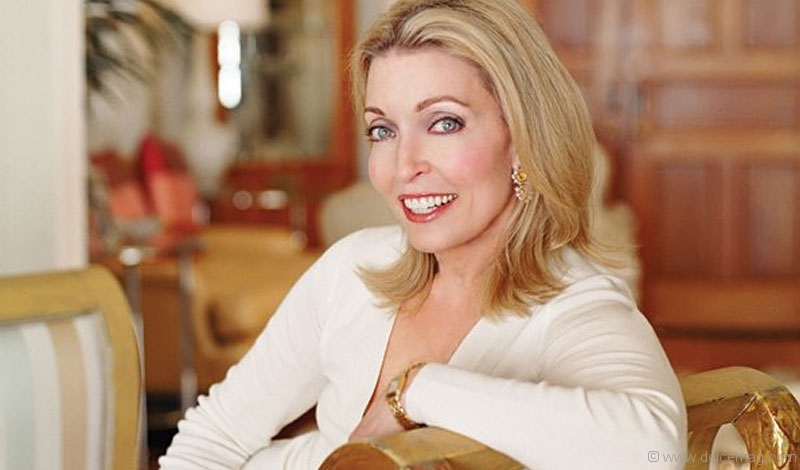 At the age of five, Jan Showers was decorating dollhouses. By eight she was caught hauling heavy furniture around her living room floor, and at the tender age of 10 she was tearing the pages out of her mother's design magazines to make her very own scrapbook. It is perhaps not surprising, then, that Showers has built herself a reputation of being one of America's best interior designers. "I think I was aware that I knew how to do this from the very beginning," says Showers, as she prepares for a book signing from her Los Angeles hotel room.
Amidst the fog of the last few decades, Showers has established a hugely successful decorating firm, befriended fashion icon Michael Kors, been named one of House Beautiful's top 100 American designers and created a high-end – and even higher grossing – furniture collection.
Showers' irrepressible drive and devotion to designing is one of the reasons why her clients keep coming back. "I originally wanted to work with Jan because I loved her glamorous style. She designs rooms that are modern yet make you feel like a movie star from the 1940s," says renowned author and event planner Kimberly Whitman. Fashion legend Michael Kors sings similar praise in the foreword for Showers' book Glamorous Rooms. "What impresses Jan isn't simply what's hot right this second, but what will look great years from now. I find this focus on timelessness is likewise utterly apparent in the rooms she creates," writes Kors.
Showers is known for designing rooms that fuse fashions from different eras. "The thing I never want to be is trendy," says the decisive decorator. "I get tired of staying in the same period. I think it becomes boring." From Robert Piguet's classic Fracas perfume, upon which she has doted since her childhood, to her love affair with Paris and 18th century antiques, this design prodigy personifies timelessness. While she hesitates to forecast her own future, Showers sees no signs of slowing down any time soon. "I'm always looking for the next big project that's fun and exciting," she says.
www.janshowers.com 214.747.5252