Summering at Pusateri's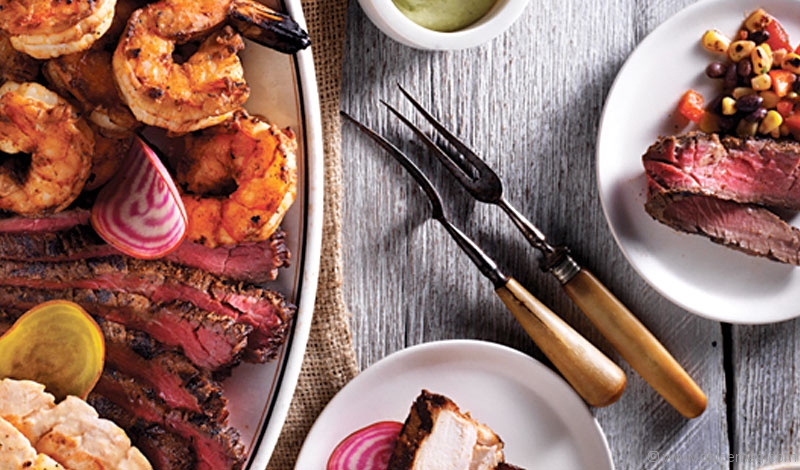 The bright colours and bustle of summer life are in full swing at the Pusateri's in Toronto's Bayview Village. Flanked by designer brand shops in an easily accessible fashion hub, Pusateri's regulars and new customers alike make it a point to stop by the quality food destination to relax and refuel before their shopping adventure begins.
With three full-of-life locations across Toronto — Avenue Road, Yorkville and Bayview Village, as well as an imminent location at Oakville Place — there's no doubt location has played a key role in the success of Pusateri's. But it's an uncompromised commitment to quality and devotion to accommodating the lifestyle of modern families and fashion-forward individuals on the go that has turned Pusateri's into a mecca of community and a hot spot for gatherings.
A recent partnership with Saks Fifth Avenue, one of the world's pre-eminent specialty retailers, continues Pusateri's long-standing dedication to aligning its distinguished reputation of excellence and a passion for fine foods with quality brands. Pusateri's will be the operating partner to execute Saks' food hall installations, beginning with the Toronto Eaton Centre and Sherway Gardens locations, both opening in spring 2016. The concept brings a satisfied smile to shoppers who won't have to leave the department store for lunch — an inconvenience for those who enjoy browsing endless racks of the latest must-haves in a relaxed and calm environment. "Pusateri's is delighted to be working with Saks Fifth Avenue to operate the food hall installations for the world-renowned luxury retailer's Canadian expansion," says Frank Luchetta, president of Pusateri's Fine Foods. Saks Fifth Avenue's superior dedication to exceptional quality and first-class customer service reflects the commitment to client care Pusateri's holds at its core.
Through partnerships with luxury fashion brands such as Saks and the shops at Bayview Village, Pusateri's seamlessly reinvents the food experience that takes weekend shopping days to a whole new level. Whether it's for a quick bite for breakfast, a sit-down lunch with colleagues or a place to pick up the finest ingredients to make dinner in the comfort of your own home, Pusateri's brings ease and convenience to the modern-day lifestyle.
www.pusateris.com
Photo Courtesy of Pusateri's Fine Foods