The Siren Call of Miami – The Surf Club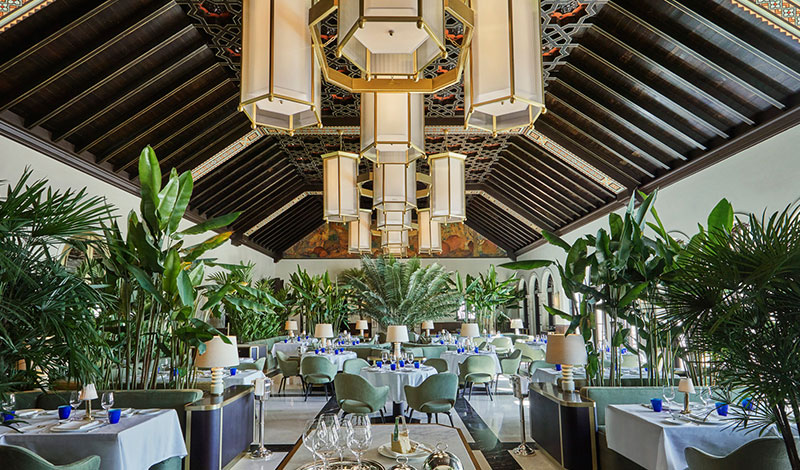 Answering the siren call, Le Sirenuse takes its famed Michelin-starred restaurant and brings it to the historic oceanside venue The Surf Club in Miami.
For decades, The Surf Club has been the staple of Surfside, Miami. With a long history and a powerful sense of timelessness, it continues to grow in scale and scope. Over the years, guests and residents have had a bevy of memorable experiences, breathing life into the already lively oceanside hotel.
Since 1930, its Mediterranean-revival architecture has encapsulated the relaxing, carefree essence of an Italian summer resort. This same leisurely feeling has long been experienced by legions of guests in the hospitality landmark Le Sirenuse, over on Italy's Amalfi Coast. Now, after a scrupulous overhaul, Le Sirenuse is answering the siren call of Miami and making its first venture beyond the Amalfi Coast by bringing the famed hotel to the legendary Surf Club. Le Sirenuse Miami Restaurant and Champagne Bar represents the perfect harmony between these two historic lifestyle icons.
Spearheaded by talented young Parisian designer Joseph Dirand, the new restaurant and bar pays respect to the Mediterranean-revival framework of the clubhouse interior while playing on shades of faded magnolia, beachcomber green and mahogany. This clever design perfectly balances the line between nostalgic past and bright future.
The Four Seasons Hotel at The Surf Club will play host to the brand new Le Sirenuse property. Adding to the already packed list of elegant, entertaining and exclusive experiences, Le Sirenuse Miami brings scrumptious, genuine Southern Italian cuisine that has been associated with the Amalfi Coast for generations.
Chef Antonio Mermolia has crafted a menu that includes classic dishes from Le Sirenuse's Michelin-starred restaurant, made with fresh ingredients flown direct from Italy, in addition to a variety of new dishes. The Champagne Bar will offer Miami's largest selection of fine champagnes and signature cocktails, all of which pay homage to The Surf Club's storied past, along with a menu of light Mediterranean dishes. The luxury and decadence of these Positano delights will allow guests to take in the tropical bravado of Miami, while transporting their palates on a food journey to delicious Southern Italy.
Le Sirenuse Miami represents a new era for both Le Sirenuse and The Surf Club — one that is sure to be a hit. By taking two historic icons of comfort and elegance and revamping them with a modern representation, Le Sirenuse Miami presents a new approach to classical that is bound to become a classic.
photo courtesy of the surf club