Premiere of "Scarlet" – A Previously Unheard Track by The Rolling Stones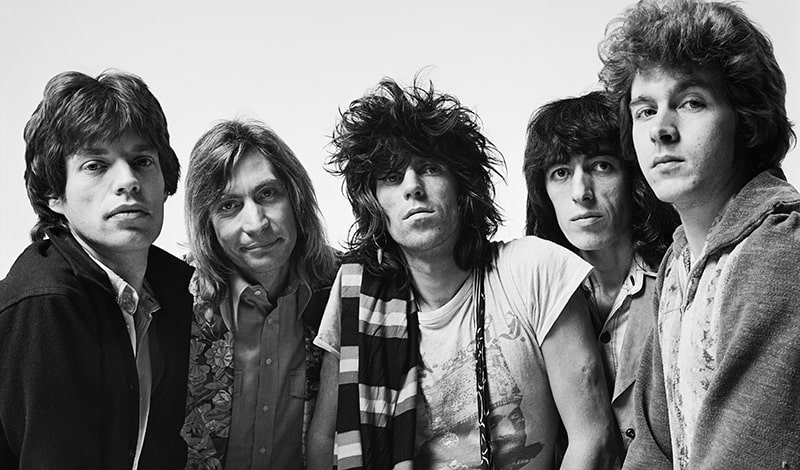 "Scarlet" is one of three unreleased tracks that will be featured on the upcoming re-release of Goats Head Soup.
The music video for the song premiered on August 6, 2020. Described as a love letter to "Scarlet," it was directed by Christopher Barrett and Luke Taylor, who form the directing duo Us, and was shot at London's Claridge's Hotel, with physical distancing in mind. The video features Emmy-nominated Irish actor Paul Mescal, known for his role as Connell in Normal People.
"Scarlet" comes ahead of the re-release of The Rolling Stones's LP Goats Head Soup, which topped a number of charts around the world (including the U.S. Billboard 200) when it was first revealed in 1973. According to a press release, "the layered guitar textures of 'Scarlet' make for a track that's as infectious and raunchy as anything the band cut in this hallowed era." The track also features Jimmy Page of Led Zeppelin and Ric Grech of Blind Faith and Traffic.
On launch, the re-release will include alternative mixes from sessions, outtakes, a new stereo mix of the original album and other rarities from the time.
The success of English group The Rolling Stones has been so pivotal, it's hard to encapsulate it on the page. In the '60s, fronted by Mick Jagger, they declared themselves the "greatest rock and roll band in the world" – and for good reason. Their sound was hard, gritty and would define and influence the rock and roll genre for years to come. Both Keith Richards and Brian Jones were on guitar, with Bill Wyman on bass and Charlie Watts on drums.
Since then, the band has released more than 25 studio albums, live albums and compilation albums, as well as a number of extended play singles and more than 120 singles. They've also been the recipients of a number of nominations and awards.
More recently, the band celebrated their 50th anniversary in 2012 with a hardcover book, a documentary and a compilation called GRRR!. In 2016, they released Blue & Lonesome, a collection of Chicago blues covers, and two major archive projects in 2017: one focused on their '60s BBC recordings – and the other was a 50th anniversary edition of Their Satanic Majesties Request.
A few months ago, The Rolling Stones released "Living in a Ghost Town," their first new material since 2012, and now we have Goats Head Soup to look forward to.
Goats Head Soup will be re-released by Polydor/Interscope/UMe in multi-format and deluxe editions on September 4, 2020. It is available for pre-order now.