The Tragically Hip: Bettering The World With Music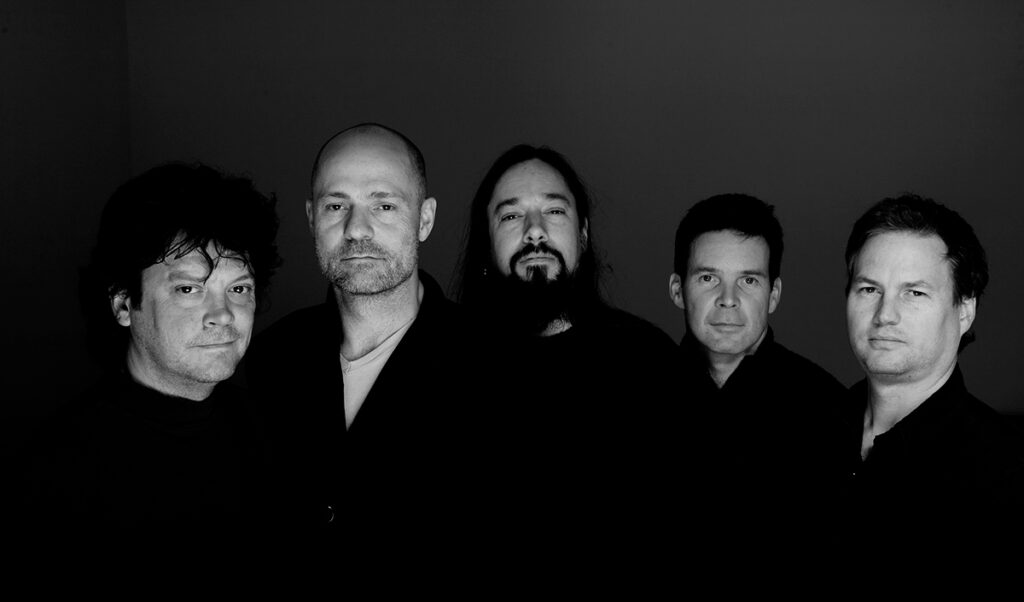 In 2002, five-piece rock band The Tragically Hip was inducted into Canada's Walk of Fame in the Arts & Entertainment pillar. Guitarist Paul Langlois opens up on what it's like to have it happen again in 2022
Selling over 10 million albums in Canada, 1.5 million in the United States, and with 17 Juno Awards under their belts, The Tragically Hip is a success story founded on a group of friends who met in Kington, released some music and took the world by storm.
When we speak with guitarist Paul Langlois, he's about to start a day recording in the studio. "I do most of my writing and creating at night," he says. "That's when I take the time and interest, writing with guitar or lyrics."
He describes growing up in Kingston as "pretty normal," talking about how he met the other members of The Tragically Hip while in high school. Langlois wasn't a founding member but ended up joining the band in 1986, two years later. "When Gord [Downie] called and said, 'Do you want to join the band?' I told my parents. My dad said, 'For how long?' and I said, 'I think they're going to be big.'"
And big they were. Not only did the Tragically Hip achieve the accolades mentioned above, but they helped put Canadian music on the map, playing small and then big venues across their home country, the United States, Europe and Australia. By 1995, they'd been brought by Dan Aykroyd to play on Saturday Night Live, and went on to play at Woodstock '99.
"We had a chance, which turned into many chances, to raise money for causes that were close to us and the Kingston community, as well."
"We were all lucky enough to drive across the country many times and got to know these towns we'd only heard of" Langlois says. "The only reason it felt normal is that we knew each other so well and had been buddies for a long time. Even though it was wild, especially when our first records, Up to Here and Road Apples, came out, it seemed to continue getting better. Because it felt normal we just kept at it. Everyone was motivated to keep writing."
In 2002, that success came to a milestone when the group was inducted into Canada's Walk of Fame in the Arts & Entertainment sector. Now, 20 years later, they're being recognized again, this time for their humanitarianism.
The news follows a stream of achievements by the band that make the world a better place. As far back as 1993, the band donated proceeds from a concert to support Kingston hospitals. In 2004, they created The Tragically Hip Community Fund to support the city's local charities.
In 2016, the band completed a tour raising over $1 million for the Canadian Cancer Society and the Sunnybrook Foundation, before the sad passing of frontman Gord Downie, who was fighting terminal brain cancer. In 2017, they were honoured with the Order of Canada for their notable impact on Canadian culture, including their continuous support of social and environmental causes; even through the pandemic, the band donated more than $50,000 in emergency financial relief for musicians and crew members.
"I was confused at first because I read it on Twitter and said, 'Walk of Fame, we've already got one,'" Langlois shares, talking of when he fi rst heard about the Walk of Fame news. "Then it turned out it was for humanitarian causes, which is humbling … We had a chance, which turned into many chances, to raise money for causes that were close to us, and to the Kingston community as well."
Langlois says it was playing a charity show with fellow Canadian rock band, Rush, that got the group thinking about the philanthropic power of music. "We played in Kingston soon after, and for the rest of our career the Kingston shows were always for charity. When you have an opportunity and a platform, why not use it if you want to? Fortunately, we all did and were able to stay on the same page about what charities we'd give to and play for."
www.thehip.com
@thetragicallyhip
Interview by Estelle Zentil