Launching Laughter Across The Globe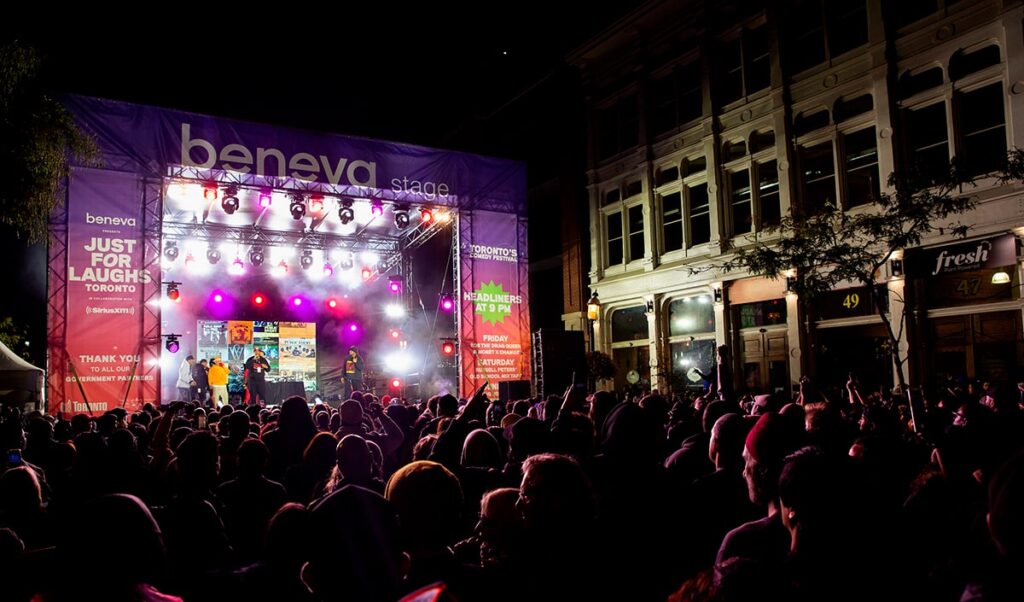 Just For Laughs president Bruce Hills discusses launching talent to stardom, innovation in comedy and the organization's induction into Canada's Walk of Fame.
Kevin Hart, Amy Schumer, Hasan Minhaj — all household names when it comes to comedy, and all names who thank Just For Laughs for being instrumental to their success.
The first Just For Laughs festival took place in 1983 at Montreal's Théâtre St-Denis and it is a global leader in comedy. As well as hosting festivals across Canada, it televises shows for international audiences and has helped launch the careers of some of our most beloved and renowned comics.
As president of Just For Laughs, Bruce Hills has been described by the Globe and Mail as "the king of comedy" and was named one of Variety's "50 individuals who impacted comedy."
His journey with Just For Laughs started while he was a chauffeur, driving the festival's featured talent from location to location. "I realized at a very early age there are all kinds of different ways to build a Rolodex as you're pursuing a career, and sometimes they're not the most obvious," he says.
From there, Hills was asked if he wanted to work on PR for the organization, went on to become its director of programming, vice-president of international television and then COO. Today, he's its president, working in all divisions to actively shape the comedy landscape.
"What was really fortunate for us was that we got in when comedy was exploding, just before a major comedy boom," he says, talking about the organization's success. "When the festival was first produced, comedy was a nightclub business … It was the very beginning of what comedy looks like today."
There are many parts that come together to form the organization's success. One is having it in cities like Montreal, Toronto and Vancouver. Another is having something for everyone.
"We're a combination of live and televised events," Hills explains. "We have hundreds of shows, solo and multi-comic bills, spoken word and theatre that isn't captured for television. What the fans see around the world is what we capture for television, but what they see when they show up in Montreal is the biggest comedy event in the world."
This year, as it celebrates its 40th anniversary, Just For Laughs is being inducted into Canada's Walk of Fame in the Arts & Entertainment category. Its entry marks not just the growth the platform has experienced since its launch, but the constantly evolving impact and influence it's had on comedy internationally.
"The key thing for us is to continue being on the cutting edge of this business," Hills continues. "If we don't, we'll get left behind. We have to evolve with what artists want to do and what they need. If we're not artist-friendly and an important part of their lives, we will go away."
One example that demonstrates how Just For Laughs innovates is its recent collaboration with Meta. The project sees a lineup of new and renowned comedians perform in virtual reality for the first time. Its New Faces of Comedy program is another initiative that helps discover upcoming voices, and offers a launchpad to stardom.
While an induction into Canada's Walk of Fame is a milestone to be celebrated, the entire team's hunger to continue its mission to find and support laughter long into the future is clear. As Hills says, "Our key mandate is to build the best comedy festivals in the world that connect with the cities they take place in and continue to evolve, strive to be superb, push for excellence and take chances."
Interview by Estelle Zentil