Art Collector – It's a Steal!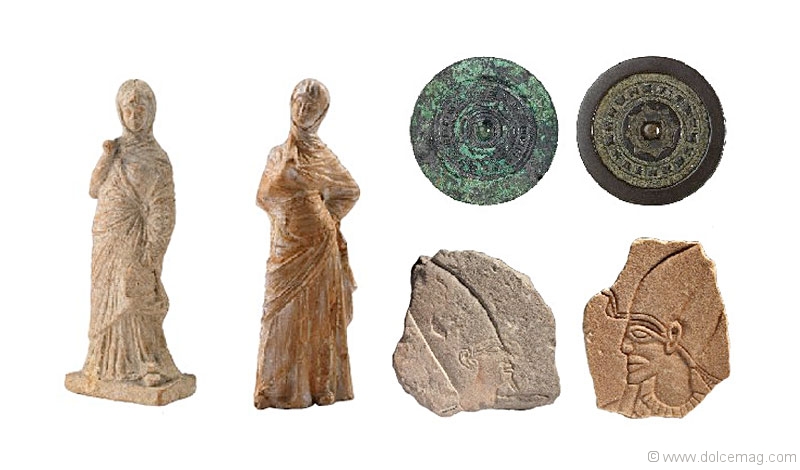 How education and avoiding bargain hunting can save you from buying a forgery
Finding out you've purchased a forged piece of art is one of the most embarrassing, angering and anxiety-laden experiences for any collector. When a pricey forgery comes to light it's a chilling ordeal, especially if it involves high-profile collectors and reputable galleries — such as the infamous Knoedler & Company scandal, where it was revealed that for nearly two decades the once-venerable New York art gallery sold tens of millions of dollars worth of forgeries, including to Toronto impresario David Mirvish. So how do you avoid the pitfalls of buying a forged work?
"They have to be willing to pay a lot," says Mark Winter, veteran art appraiser of Art Experts Inc. Bargain hunting for art sets you up for trouble. "If you are desperately trying to speculate and to buy for very little something that is worth enormously more, you are making yourself a victim," he says. Real art costs money, so be ready to spend market value. Don't be fooled by heart-wrenching excuses, either — sellers who need quick cash to pay for a family member's hospital bill are a dead giveaway. "When you buy under these circumstances, you buy quick, you buy at a low price. Bingo. You are buying a little forgery," says Winter.
The lesson is clear: When it comes to purchasing art, if it sounds too good to be true, it probably is. "You find forgeries in certain places," he says. "There are places where these things are sold and places where they are not." Reputable dealers and galleries will have likely done their homework and know exactly what a piece is and what it costs — the Knoedler scandal is the exception, not the rule. Winter notes there are two types of markets: one for real art, with its auction houses, galleries and catalogues to authenticate works; and then there is the one for forgeries, where cheap imitations can be sold fast and loose. Even if a fake enters into the real market, it usually doesn't make it far. "Somebody is going to recognize it. Somebody is going to see that this is not authentic," Winter adds. "I visit well-established galleries all the time. I don't see forgeries on their walls. But I can see 20 forgeries in the next 15 minutes on eBay."
Paul Denis, curator of the Greek and Roman collections at the Royal Ontario Museum as well as the lead curator of its travelling exhibition "Fakes and Forgeries," explains that forgers today are becoming quite sophisticated. Launched in 2010, "Fakes and Forgeries" does side-by-side comparisons of forgeries and authentic pieces to show the lengths forgers go to fool. It features everything from Greek statues to Mayan sculptures, minerals to fossils, hockey jerseys to computer software. "If it hasn't been faked then it doesn't exist," says Denis.
Thanks to online resources and picture books of artwork and antiques, forgers have more insight into how objects should look and feel than ever before. In the past, forgers would often create and sell, for example, counterfeit ancient Greek coins made of silver. They wouldn't, however, realize that certain coins needed to be a specific weight. Today they are much more clever. "They practically strike the coins and they understand that certain coins have to weigh certain amounts," he says. Many fake coins he sees are beautiful pieces and some collectors will pay tens of thousands of dollars for them. But at the end of the day they're still fake, just pieces of silver.
Denis recommends that those interested in collecting art or antiques should find a certain area of interest, specialize in that area and become educated on the subject. Buy literature on that art and go to museums or auction houses to get a sense of what makes a genuine piece. The most important thing, though, he says, is to have patience and look for quality. A quality work of art, like a fine wine, will get better with age and appreciate in value, whereas a mediocre piece of art stays mediocre forever. "Start educating yourself," he says. "When people come in I just say, 'Buy the book before you buy the coin.'"
It might just save you from buying a worthless piece of silver.
COURTESY OF THE ROYAL ONTARIO MUSEUM © ROM.
PHOTO CREDIT: BRIAN BOYLE, MPA, FPPO