Vodka Gets Its Whey – Black Cow Vodka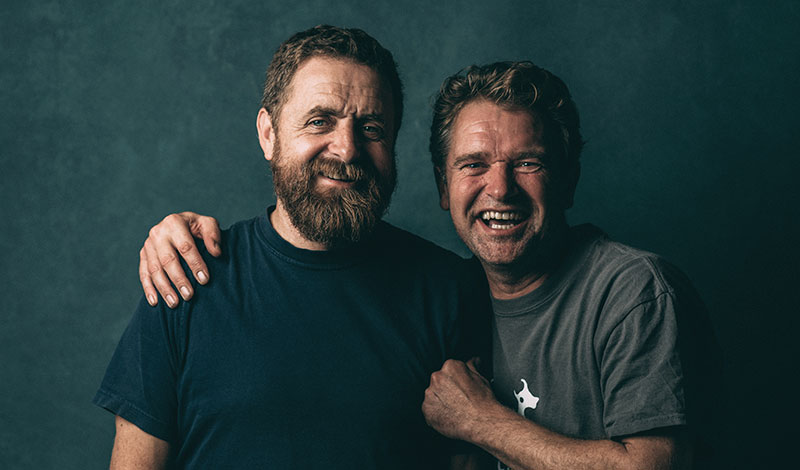 A novel take on the spirit, made wholly of milk from English cows, is garnering praise across the industry. Its owners, of course, claim it's udderly delicious.
Ordering a White Russian at the bar might be a little redundant — if it's made with Black Cow Vodka.
That's because Black Cow is made entirely of milk. By sight alone, you'd never be able to tell it apart from Grey Goose, Smirnoff or Finlandia; it's neither black as its name suggests, nor white as you might expect, but crystal clear. Flavour-wise, devotees have noted a marked absence of the rough edge so often found in other vodkas.
"It has a similar taste to other super-premium vodkas. It has this signature creaminess that comes from the sole ingredient, which is the milk. So, it's like you would expect from an ultra high-quality vodka. It has this smooth taste," notes Black Cow founding partner Paul Archard.
The British-made premium spirit has finally made its way to Canada in recent weeks and has been added to the shelves of hundreds of LCBO stores in Ontario.
What makes this vodka stand out, Archard says, is a "very nice mouth feel" attributable to the lack of minerality. Other vodkas — including high-quality ones — have a higher mineral content, partly due to the spring water used in production and other added ingredients. His, however, has a "very, very soft, rounded taste."
Archard and his long-time pal, dairy farmer Jason Barber, launched the brand in 2012.
Both being DIY, hands-on types — Barber with farm animals and Archard with homemade ciders — they clicked several years ago over drinks, discussing the potential profitability of cider.
There must have been something in those drinks, since talk somehow shifted from the family tradition of apple picking to mass cider production, to turning milk into vodka.
Barber sought to diversify the yield from his 250-strong cow herd and marry it with his fondness for vodka. The two agreed that, although they knew nothing about the concept, they were willing to grab the proverbial bull by the horns.
After two years of trial and error, the team stumbled upon a proprietary blending formula (still secret) that was to their liking.
"We've done something in a sustainable way that tastes delicious"
But what has been publicly revealed about the process is that milk is first separated into curds and whey; using a proprietary yeast, the whey is fermented into a "beer," which is then distilled, treated, triple-filtered and finished before bottling.
"The [whey] we use is something that wouldn't, effectively, have a great commercial value. It's almost like we've turned what's left over from the cheese making into something else, which is equally excellent," notes Archard. "We don't like waste, and we celebrate using the bits of unused milk. We've done something in a sustainable way that tastes delicious."
And speaking of cheese, those milk curds are used to create Barber's Black Cow Vintage Cheddar, an award-winning vintage reserve cheddar, which pairs perfectly with the vodka.
Black Cow cheddar has been described as "smooth and nutty," while Archard comments on the "lovely depth" and the "crystal crunch" from the calcium lactate crystals that form while it ages for 15 months.
While cheese is not on the menu for the lactose intolerant, Archard assures us that Black Cow vodka, with less than five parts per million of lactose in it, is safe for people with that particular condition.
There's also good news for those who bristle at mainstream vodka due to its typical throat burn. In store tastings, even people adamantly against vodka have a "holy cow!" moment on discovering the milk vodka's apparent smooth feel.
"That's when I feel the most happy — when I get someone to try vodka and they don't think they like it. I see their eyes light up and they go, 'Hmm, I can drink this.'"
Interview by Rebecca Alberico | PHOTOs by matt austin