Play it Forward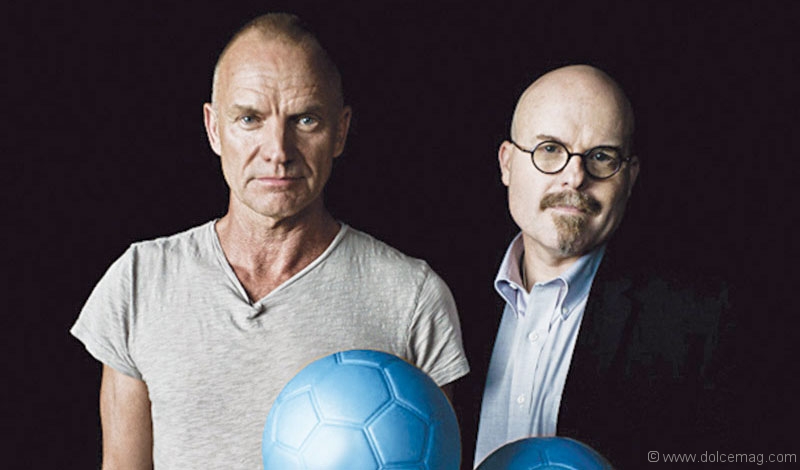 Tim Jahnigen has faith in the world. "I've learned that we are hardwired for love, hope and happiness," says the inventor of a sports ball that kicks back. Most charitable organizations focus on what people would consider the necessities of a community –food, shelter and education. But what about necessities for the soul?
A CNN documentary on Darfur was what hit a chord with Jahnigen, a U.S. lyricist and music producer. After seeing a place of chaos and the faces of children who had been stripped of their youth, he knew he had to take action. "Food is, of course, vital to the survival of individuals in disadvantaged communities," he says. "But as food, shelter and medicine heal and nourish the body, play and sports heal and nourish the body, soul and community."
In 2006, Jahnigen came up with an innovative idea to design an indestructible soccer ball. His mission was to give kids living in disaster zones and refugee camps healing power and hope through the power of sports. Known for his activism, world-famous singer Sting didn't hesitate to help when Jahnigen introduced him to his project. Jahnigen had always been moved by the musician's charitable work and ability to be the same
person "with or without a spotlight." With Sting's financial backing, Jahnigen's vision became a reality, and One World Futbol was born.
Manufactured in Canada, this foundation's miracle ball uses state-of-the-art technology that can withstand harsh conditions and prevents the ball from deflating. Through a "Buy One Give One" program, people around the world are able to purchase the ball, and then One World Futbol donates one back to an organization focusing on recreation programs in impoverished countries. A rehabilitation camp in Rwanda was one of the lucky recipients. The donated balls "were so precious to those children that they washed them every night before they put them away," says Jahnigen.
Since its beginnings, One World Futbol "has let children be children no matter where they live." The project has emphasized the importance of leisure activities, with Jahnigen eager to take the conversation forward. "Play is so powerful, [that] the United Nations has mandated that play be organized even before schools, especially in war zones and refugee camps," says Jahnigen.
After impacting over half a million young children in 135 countries, One World Futbol proves that all it takes is the strength of a single idea, and the power of play to bring light to the darkest of hours.