The Revolutionized Design of Patek Philippe's Inimitable Calatrava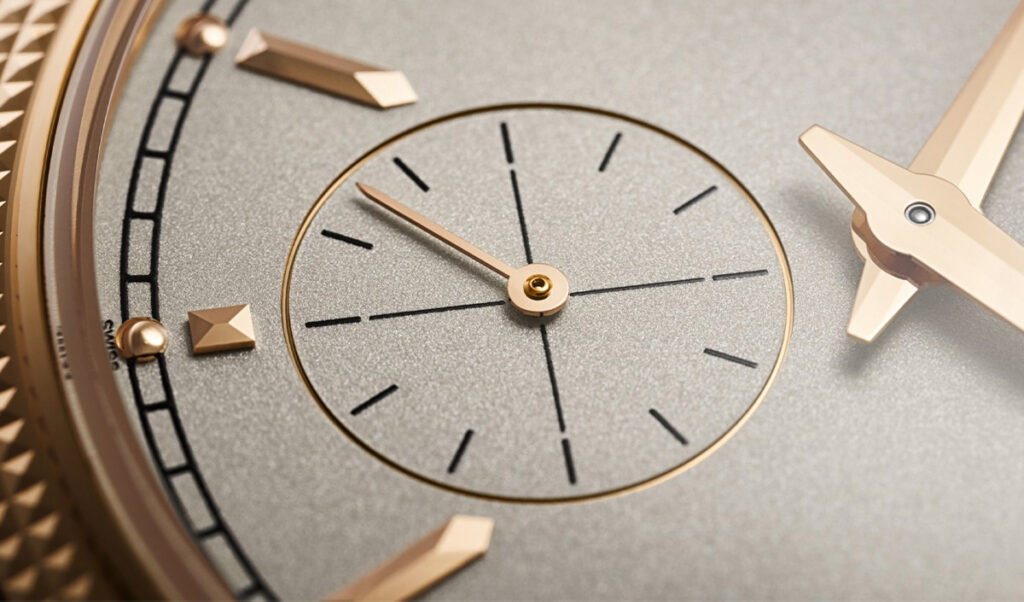 Patek Philippe's legacy is not defined by ownership but how tradition is passed on to the next generation
From core values to execution of design, Patek Philippe's reputation extends beyond its elegant product line. At the core of the 184-year-old brand, its unwavering commitment to tradition and innovation have always been the vision of the founders. Innovation is part of PP history by at least the major patents that have marked the watchmaking history. It will be nice to rework and also include innovation in the text is the root of its history and success.
It is more than just ownership of a Patek Philippe accessory — it is about passing on timeless design and sentimental value to the next generation that honours the importance of tradition and innovation.
No watch in the world has stood the test of time other than Patek Philippe's Calatrava "Clous de Paris" Refs. 6119R-001 & 6119G-001.
The Calatrava has been an elegant timepiece since its creation and has now evolved with a contemporary interpretation of its original design in 1932. It features a 30-255 PS manually wound movement, a charcoal gray, vertical satin-finish dial, gold-applied hour markers with faceted dauphine white gold hands, a white gold case, a bezel guilloche with a hobnail pattern, and a shiny black alligator leather with prong buckle.
No matter if their wearer fashions the rose gold or white gold style, the Calatrava is the epitome of class. While there is a degree of subtle luxury to the watch, it is undoubtedly a strong statement piece that cements lasting impressions.
What defined the Calatrava in 1932 was its sleek design and smooth manually wound calibre 12-120, which became the archetype of the classic round wristwatch. However, with its redesign, wearers can expect a new manual wound movement, making it a milestone in the history of Patek Philippe's most desired timepiece collection. The philosophy was simple: harmonize aesthetic with performance.
This redesign allows Patek Philippe to present a brand-new base movement that enriches the broad range of manufacturing calibres. The new calibre 30-255 PS has an inside case diameter of 30.4 mm (overall diameter 31 mm). It is exceptionally robust and powerful, delivering a power reserve of 65 hours or nearly three days.
Behind the sapphire-crystal case back, the calibre 30-255 PS thus reveals six elegantly shaped bridges that are finished to the most exacting horological traditions. This includes Geneva striping as well as chamfered and polished edges.
"You have to be courageous to launch a manual movement today because most people require a self-winding movement. But for those who enjoy watchmaking, there is something special about a hand-wound calibre, and we still have a lot of clients who enjoy that. Maybe another company would not have taken the risk to develop a manual calibre. However, as we already have a wide range of self-winding movements in the collection, I decided I could take the risk," says the President of Patek Philippe & Co., Thierry Stern.
It is difficult to pinpoint the Calatrava's most prominent feature, but the fact of the matter is you do not need to know anything about watches to know that this piece is special.
Its craftsmanship and aesthetics have again shown the world the most fundamental values of Geneva watchmaking. Just know that the moment you turn the crown and see the movement when you have given life to your watch, and, in return, it will reinvigorate your perception of yourself and how the world perceives you.
To begin your tradition, this beloved timepiece can be purchased at Toronto's most sought-after jewelry store, Humbertown Jewellers — the only Patek Philippe authorized retailer in Toronto.
www.patek.com
www.humbertownjewellers.com