Anthony Howe: The Visionary Behind Mesmerizing Sculptures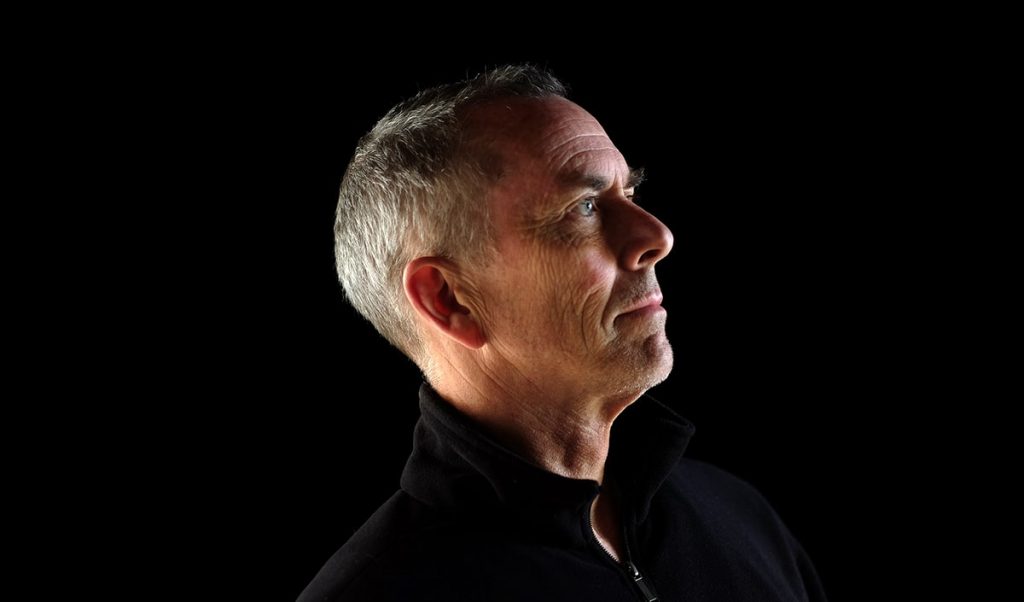 Howe's face, marked by a steely gaze, hides behind it a vision of the future through his art, impacting you beyond thought and bringing you into feeling.
Everyone wonders, especially in times like these, what the future will hold. The answer may be in Anthony Howe's kinetic stainless steel sculptures, which stand tall from Dubai to California. Eliding the boundaries between the natural and the artificial, his sculptures sit at the intersection of the complicated relationship between the present and the future and their influence on one another.
Born in Salt Lake City, Howe studied at Cornell University, followed by the Skowhegan School of Sculpture and Painting. While working part time erecting steel shelving for office spaces, he discovered and explored the malleability of steel and its possibilities in the creation of art. His exploration of these possibilities led him to create kinetic wind sculptures that look like something you would see in a science-fiction film.
Working from his home in his remote island studio on Orcas Island, Wash., his sculptures, each as individual as a fingerprint, are a glimpse into Howe's innovative imagination, showcasing that there are no limits to what a human brain can accomplish. Howe ingeniously turns steel, one of Earth's strongest metals, into an uber-sophisticated piece of art that moves elegantly under the influence of the wind. Working with the elements and rhythms of nature, Howe's sculptures move as fluidly as waves crashing on a beach and are as soothing as watching hummingbirds' wings as they float in the air.
Even though the extraterrestrial-looking sculptures are cold in nature, they manage to draw emotions one would not expect from a steel structure. Somewhat paradoxically, the mechanical complexity and industrial properties of his sculptures create an experience characterized by overwhelming peace and calm. "When I began making three-dimensional objects, one of my goals was to make something that helped people to relax — ideally, to enter a meditative state similar to what I had experienced in transcendental meditation. When the world around us feels like it makes no sense and is going to fall apart, sometimes the best thing to do is take a break. Maybe looking at one of my sculptures will help you along."
Howe's serene and otherworldly work has gained global praise, having been showcased in palaces, sculpture parks, and even the Barneys' (now closed) Christmas window in Manhattan. Howe had the honour of designing the cauldrons for the 2016 Summer Olympics in Rio de Janeiro. Recently, his work Lucea provided a backdrop to Auli'i Cravalho singing "How Far I'll Go" at the 49th Academy Awards ceremony.
One of Howe's most surprising yet innovative collaborations was with Iris van Herpen for her couture collection titled Hypnosis at Élysée Montmartre in Paris for the city's Haute Couture fashion week. Howe and van Herpen merged fashion and kinetics, engineering an haute couture dress composed of aluminium and stainless steel and embroidered with a delicate layering of feathers in cyclical flight. Says Howe: "I'm exploring basically the same thing as I have in the past: to try to take kinetic wind sculptures to new places, to make something that works well and will last hundreds of years, but is also pleasing to the eye and fulfills certain personal artistic requirements."
Howe admits he doesn't know what the future generations will think of his sculptures: "I've no idea what they will say, but what I hope they'll say is that it still looks good and works well. And that it hasn't fallen prone to any particular fashion of the time." But perhaps that's the point: his ability to see possibility in steel and beautify it, romanticizing what the future could look like.
While Howe's work presents a specific view of what the future could look like, he leaves it open for future generations to re-examine their relationship with nature and technology in light of what his sculptures tell us about our current understanding of the world around us. Regardless of the passage of time, his work taps into something irrevocably human: the serenity and admiration one can feel when experiencing and engaging with art.