Heiress Anne Marion: An American Visionary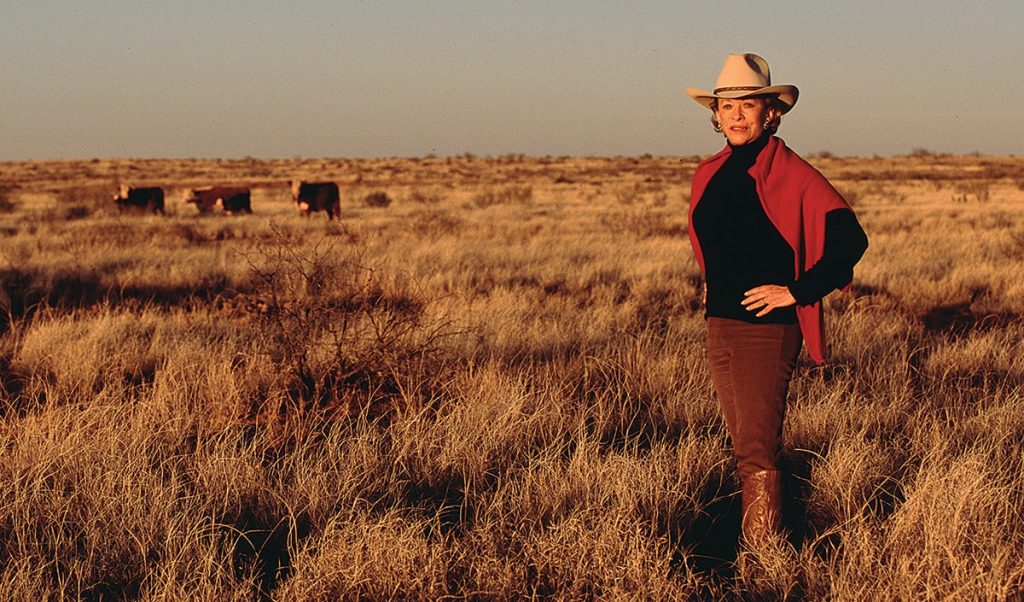 How one of America's greatest cultural philanthropists masterfully painted her life, leaving behind one of the country's greatest art collections.
They say life is a blank canvas, and it's up to you how you want to paint it. If that's true, Anne Marion has painted a masterpiece through the family legacy she has upheld and deepened, and the exceptional collection of artwork she has carefully put together throughout her lifetime.
An American heiress born into a ranching family, she inherited the world-renowned 6666 Ranch, known as the "Four Sixes Ranch," which today encompasses 260,000 acres of land in King County, Texas, from her great-grandfather Captain Samuel Burk Burnett. Marion was acutely aware of the risks and responsibilities that come with generational inheritance. As the saying goes, "The first generation makes it, the second generation spends it, and the third generation blows it."
Marion, however, ensured that this wouldn't apply to her stewardship of her family's legacy. She was extremely dedicated to the ranch, never straying away from the shared vision she and her predecessors had for it. As Marion once explained it, "The most important thing that ever happened to me was growing up on that ranch. It kept my feet on the ground more than anything else."
The foundation of Marion's life masterpiece is based on her love and pride for her family's ranch, philanthropy and art collecting. As one of America's greatest cultural philanthropists, Marion understood that what makes life rich is not the worth of an impressive art or jewelry collection, but rather, one's philanthropic work. Through her charitable foundation, Marion has distributed more than US$600 million in grants to a variety of institutions and causes over her lifetime. Her life's work reminds us that when leaving Earth, our legacy is not defined by what we take with us, but the impact we have on society.
In recognition of the fact that art is for all to enjoy, for 2021, Marion had previously arranged for a number of pieces from her art collection to be sold through Sotheby's New York, launching with an 18-lot dedicated evening auction in New York in May.
Estimated in the region of US$150 million, and anchored by post-war American art masterpieces, the collection showcases artworks by Warhol, Still, Diebenkorn, Kline, Motherwell, Lichtenstein, Hofmann, Francis, Noland and Louis, among other giants of 20th-century American art.
A few standout pieces from the prestigious collection include Clyfford Still's 1948 PH-125, with its large and visionary characteristics of the post-war abstract expressionist movement, and Roy Lichtenstein's Girl with Beach Ball II characterizing modern art, as well as Andy Warhol's 1963 Elvis 2 Times signature pop art.
"Unpretentious And Proud Of Her Rancher Legacy And Lifestyle, Anne Was A Bold-hearted Texan Through And Through" — Amy Cappellazzo, chairman of Sotheby's Global Fine Arts Division
Amy Cappellazzo, chairman of Sotheby's Global Fine Arts Division, describes best who Marion was: "Anne Marion was a true art collector and had an eye for quality. She was brave in everything she did, from her choice in artwork to her sense of design and colour. Unpretentious and proud of her rancher legacy and lifestyle, Anne was a bold-hearted Texan through and through."
In addition to Marion's fine art collection, Sotheby's will also hold a dedicated online sale of her jewelry collection, with American-made pieces by Verdura, Andrew Clunn and, most notably, David Webb. Decorated with turquoise, tourmaline, aquamarine, sapphires, emeralds and rubies, Marion's jewels reflect the colourful life she lived and will surely be conversation pieces for the woman lucky enough to be adorned by them.
Hugh Hildesley, who joined Sotheby's in 1961 and is a colleague of Marion's husband, John L. Marion, who was an American auctioneer and philanthropist who served as the chairman of Sotheby's, captures the richness of her philanthropic life: "The sheer scope of Anne's astounding achievements will prove influential and transformative for generations to come, from her role as president of the Burnett Foundation to founding the Georgia O'Keeffe Museum, donor of the Marion Emergency Care Center in Fort Worth, to tireless trustee of the Museum of Modern Art in New York, the Kimbell Art Museum and the Modern Art Museum of Fort Worth. Anne knew quality when she saw it, and that was never truer than when she first met John. For more than three decades, they together forged a legendary partnership, which was to the art world's supreme advantage. That legend represents one of the great treasures in my 60 years of Sotheby's history."
Just like Marion, we can all be the artists of our own destinies, using each stroke to paint the pictures of our desires. They can be as monumental in scale as Still's abstract expressionism or as lighthearted and fantastical as Warhol's pop art. Regardless of the method, we can be sure that, by the end, no canvas will remain blank if a life is lived with charity and art.