Gulshan In London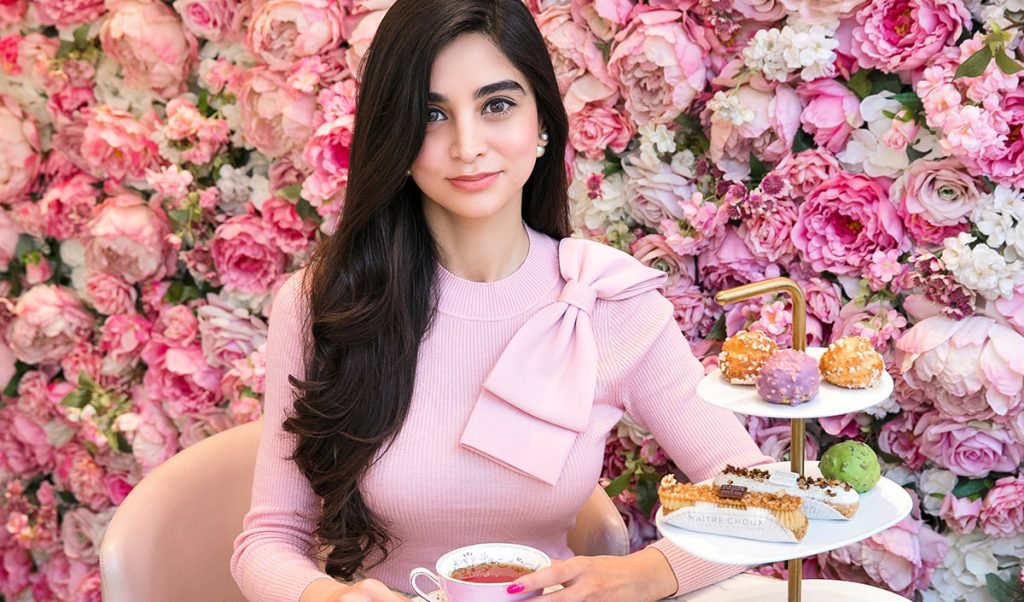 Gulshan is a London-based influencer. Her Instagram account @Gulshanlondon has more than 175,000 followers and celebrates the vibrancy of life in London.
Q. Tell us a bit about you.
I was born in the U.K. and have spent most of my life living in London. I studied at Cambridge University and Harvard Business School and worked in investment banking and then private equity. I travelled extensively with my work and have lived in a few different cities, including Boston and New York.
I started my Instagram account a few years ago as a pastime and love to showcase life in London. As my following has grown, I have been lucky to work with some of my favourite luxury brands and inspirational entrepreneurs. Through my Instagram account, I share beautiful images and celebrate the artistry of the creative people with whom I partner.
Q. What are some things that have helped you reach your success as an influencer?
Consistency is particularly important; I have been posting every day for years and communicate with my followers on a daily basis. I have had a clear theme and style from the beginning of my journey, which I have largely stuck to; however, my Instagram has also evolved, based on what my followers enjoy most, and I have adapted my content to current trends.
Social media can be tough, and you need to be resilient. It's crucial not to place importance on negative engagement. Sometimes you can spend a lot of time and effort creating content to which your audience does not respond. Growing an audience is a continual learning process; there is an element of luck to social media algorithms, so it's not always the highest quality content that performs the best. I enjoy creating my own vision. I don't get distracted by what others are doing, and I stay focused on my own goals.
Q. What are some of the things you aspire to do in the near future?
In the short term, I am looking forward to working on my new channels. I recently launched my website, www.gulshanlondon.com, which I hope will allow me to share a wider range of content with my followers. Instagram is a wonderful medium; however, there is only so much you can communicate with photographs and short captions. I enjoy writing in long form, and, along with more extensive lifestyle, fashion and beauty content, I am most excited about
sharing interviews with inspirational women. I wish to create a space where people can escape and be inspired, especially by women who are shaping the future. My goal is to champion female and minority-owned businesses, especially those who are pioneers in their fields.
"It is the luxury Of having the Time to pause And enjoy the Company of Those you love"
Q. Growing up, you have had a lot of female role models in your family. What are some of the qualities that you admire most in them?
That is a difficult question to answer concisely. I have been blessed to be surrounded by many strong women. I have four sisters: two are doctors, and two are lawyers. They are all incredibly successful in their respective fields and are also wonderful mothers. Growing up, I saw how hard they all studied and, later, I watched with admiration as they managed their demanding careers alongside raising their families. My respect for them continues with the new generation. My eldest niece is an exceptionally gifted and humble young woman who is training to be a doctor.
My biggest role model, however, is my mother. Her life has been dedicated to tirelessly helping others, whether it was supporting her family, those in the community or with charitable causes.
Q. What are some things you love to do in London?
There is always something new in London, and there is something here for everyone, regardless of your interests. My favourite things to do in the city are the everyday things: going for a walk in Kensington Gardens, browsing flowers at Neill Strain's boutique in Belgravia, getting cupcakes at Peggy Porschen's parlour on the King's Road or wandering around the endless food halls at Harrods.
I enjoy capturing the city as it continuously changes with the seasons. During spring, I love to photograph all of the blossoms as London bursts into a riot of colours. During summer, there is the Chelsea Flower Show, where Chelsea and Mayfair dress their stores in stunning floral installations. During autumn, the city turns into golden hues of red and yellows, and, of course, winter brings spectacular Christmas decorations.
Q. What is your definition of la dolce vita (the sweet life)?
My perspective of the sweet life is very simple: it is enjoying quality time with your family and your friends — sharing a home-cooked meal together or a great cup of coffee. It is the luxury of having the time to pause and enjoy the company of those you love.
www.gulshanlondon.com
@gulshanlondon
Interview by Michelle Zerillo-Sosa