Helen Ching-Kircher, Downtown Fine Cars Inc.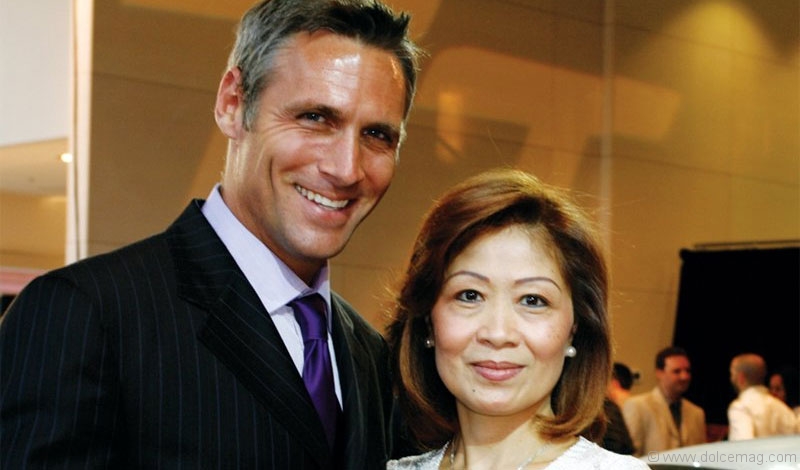 Frank Clark once famously said, "If you find a path with no obstacles, it probably doesn't lead anywhere."
This is a mantra that defines Helen Ching-Kircher, president and CEO of Downtown Fine Cars Inc. in Toronto. As a new immigrant to Canada and a woman in a male-dominated field, Ching-Kircher had to work hard and prove herself in order to rise through the ranks of the competitive auto industry.
"The qualities and characteristics necessary to succeed in business transcend gender," she says from inside her beautiful downtown office. "We must have passion. It's passion that pushes us forward – man or woman – and motivates us to do what we love, and love what we choose to do." Enjoying successful careers as a fashion importer and fur distributer in her native Hong Kong, passion and drive led Ching-Kircher to Canada in 1989 with her two young children, where she began conquering her hurdles by obtaining her driver's licence, which granted her the ability to move and work in her new home. Before lending her talents to Downtown Fine Cars, Ching-Kircher partnered with a struggling printing business upon her arrival to Canada. Creating a successful marketing concept for the company, she was able to restore the business to profitability within six short months. "That experience really developed my marketing skills," she says. "It allowed me to use my creativity to do something great for the company."
Ching-Kircher's journey at DFC began in 1995, when she joined the team as senior partner to oversee a resurgence of the landmark auto dealership, alongside her business partner, and now husband, Dr. Peter Kircher. Her efforts over the years have contributed to significant sales and record profits, and established some of North American's finest state-of-the-art facilities for luxury vehicles.
Today, Downtown Fine Cars is a booming enterprise. Comprised of Downtown Porsche, Audi Uptown, and Downtown Infiniti, the prestigious company provides luxury transportation to people moving, working, and living in the city. "Our company works because our simple goal has been to offer the finest cars and the finest service in terms of personalized attention to our customers and never forgetting that they are No. 1 to us," says Ching-Kircher with a smile; a jade pendant – the symbol for love and good fortune in Chinese culture – resting on her décolleté.
Petite and elegant, yet strong and determined, Ching-Kircher has become an inspiration for women everywhere, proving that obstacles don't have to impede success, and that anything is possible with hard work. "I think the secret is to have a vision for your business and never let anyone or anything detract you from your goal," she says. "Above all, if you love what you do and are passionate about it, you will be successful."
But Ching-Kircher isn't just a role model in the business world. She also shines as a dedicated humanitarian, lending her time and efforts to dozens of worthy causes. "There is nothing better than helping others and giving back to my community," she says. "Of all the people I work with, I think it is my work with seniors that touches me most. I marvel at their contributions to society, yet they are often the people most likely to be forgotten in their later years."
In fact, it was Ching-Kircher's mother who not only fuelled her love of philanthropy, but also instilled in her the values that brought her to where she is today. "My mother was the headmistress at King's College Primary School. It was rare for a woman to occupy such a position in Hong Kong decades ago," she shares. "She taught me that nothing was impossible and that if I worked hard, I was capable of doing anything."
Speaking with the charming entrepreneur, her selfless benevolence is instantly apparent. As is her genuine admiration for her husband. "When I first met Dr. Kircher, I was impressed by his knowledge and confidence in the products he was selling, and I like to think that I'm still learning from him today," she shares. "I must admit that we hit it off from the beginning and now, as partners in both business and life, I couldn't be happier."
This humble, gracious perspective is extended to her friends and colleagues as well, leaving many eager to sing her praises. "It's Helen's genuine care, as well as passion and kindness towards others, that explain why she has experienced such success in a highly competitive corporate environment. I have known Helen both personally and professionally for over 10 years, and I am proud to call her my friend," says business-associate-turned-pal Tel Matrundola.
Long-time friend Reid Rossi was also pleased to share his thoughts. "I had the pleasure of meeting Helen a dozen years ago through a mutual friend. I was charmed at once of course; Helen exudes both grace and poise and has a wonderfully sophisticated air about her. Whether meeting a captain of industry, the beneficiary of one of her philanthropic endeavours or a new acquaintance for the first time, Helen makes each of us feel special, and for that, hers is a friendship I treasure as much today as I did when we first met all those years ago."
With unending accolades and accomplishments, Ching-Kircher shows no signs of slowing down. "On the business side of things, I have many great plans for Downtown Fine Cars," she shares. And with the Porsche dealership moving to a new location later this year, there are sure to be some busy months ahead. "On the personal front, I intend to spend as much time as always working with the various charities I support and hopefully, even spending a bit more time visiting my children abroad."
For this inspiring woman, la dolce vita is something she lives every day, "doing what you love with the one you love," she says. "It's that simple." www.dfcauto.com