Tracy McLaughlin: Honesty Is The Foundation Of Tracy Mclaughlin's Success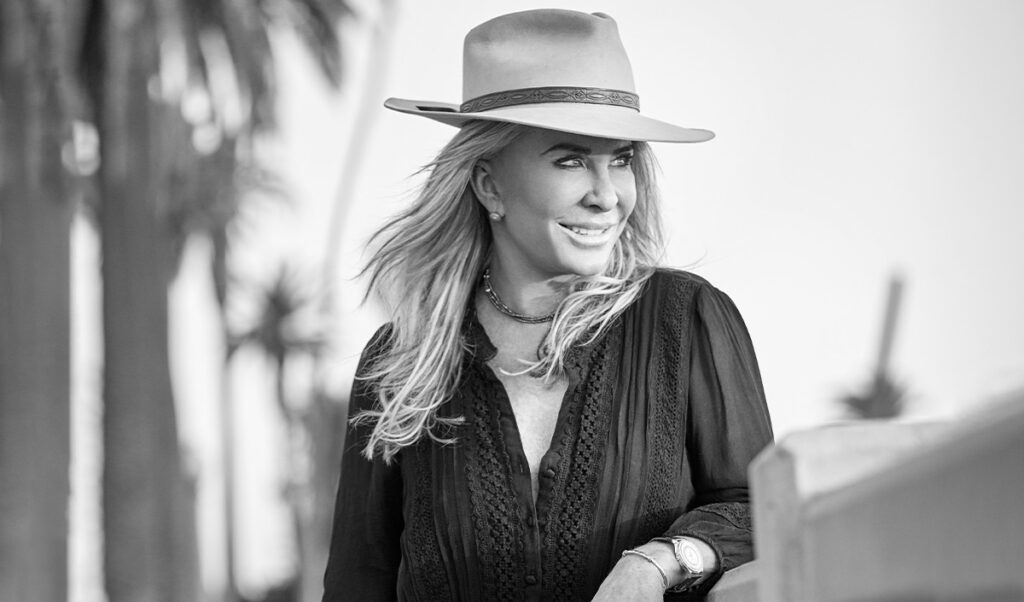 Tracy McLaughlin has been the No. 1 agent every single year in Marin County, Calif., since 2005, which is a record for any county in the United States
Tracy McLaughlin has proudly joined forces with her two daughters, Whitney and Grace, making the McLaughlin team one of the most powerful and influential names in luxury real estate. The dynamic family team — ranked 24th in the United States, with long-standing ties to Aspen and the Roaring Fork Valley — is pleased to announce their new affiliation with Engel and Völkers at their Aspen location.
Q: Tracy, when did you first notice that Whitney and Grace had a knack for real estate?
A: First, they grew up listening to all my phone calls, all these deals and negotiations I had. But Whitney and Grace are both interested in people and the psychology behind what makes people think the way they think and behave the way they behave.
Q: What is it like to work alongside your daughters, and how would you describe the business chemistry among the three of you?
A: We're having a lot of fun. It's dynamic. Both girls bring something different to the table. Grace is incredible at branding and marketing and loves co-ordinating events. Whitney is interested in the psychology of buyers and sellers. They both have different strengths and talents, and they have got the processes that I have embedded. They're learning just by watching how I communicate with people and listening to how I execute my deals.
Q: What is the philosophy that guides you?
A: My philosophy: no agent will ever be successful if telling the truth is not at the centre of their business or business model.
Q: Have you noticed any significant changes in the luxury real estate market in the past 20 years?
A: No, and I wrote Real Estate Rescue: How America Leaves Billions Behind in Residential Real Estate and How to Maximize Your Home's Value with the idea of having people start to think about the governance of our industry in a different way. We should have to go to graduate school. We should have like a Series 7 or exams, and then we should be liable for the things we tell people. I mean, it's just that we're in the business of wealth management. Forty per cent of America's wealth is tied up in principal residences. So, if we're managing someone's biggest asset, we should have the responsibility of telling the truth and being held to those truths.
Q: What advice would you give to a homebuyer?
A: Do a lot of research, starting with your agent. Make sure they're an absolute expert in that neighbourhood. They know why something on the north side should sell for less because it has less value than the south side. They know the neighbours, and they know about environmental things that other people might not, like nuisances, noise concerns, shade or things that you can't control or that you can't change. Find the expert in that neighbourhood who's honest and who knows that neighbourhood.
Q: How do you define success?
A: Success is waking up every day and having the comfort of integrity and working very hard for your clients and always telling them the truth. That's success because you don't build a business on sales in real estate. You build a business on relationships, honesty, doing a great job and working hard for people. That is how you measure success.
McLaughlin stays committed to her "4 P's Strategy" when serving a client because it has yet to fail, she says:
Psychology: By making clients aware of the costly emotional and psychological traps that come along with buying or selling their home, McLaughlin then formulates branding, marketing and acquisition strategies to turn them into strengths.
Preparation: By highlighting the importance of understanding the design demands of the market and how people want to live in their homes, McLaughlin shows how updating and staging a home will not only sell a home more quickly but provide the highest possible return on investment.
Pricing: By unlocking the secrets of how to properly value a home, McLaughlin details the dangers of overpricing and uncovers the biases that often derail the successful sale of a home.
Presentation: By branding a home digitally, McLaughlin ensures that properties capture everyone's attention and interest. After all, a picture is worth a thousand words. The McLaughlin family's success in closing $407 million worth of transactions last year can be attributed to their recognition of the impact of emotions and biases on buyers and sellers. Tracy's approach is rooted in hard work and passion.