Dolce Excellence: Take a Bow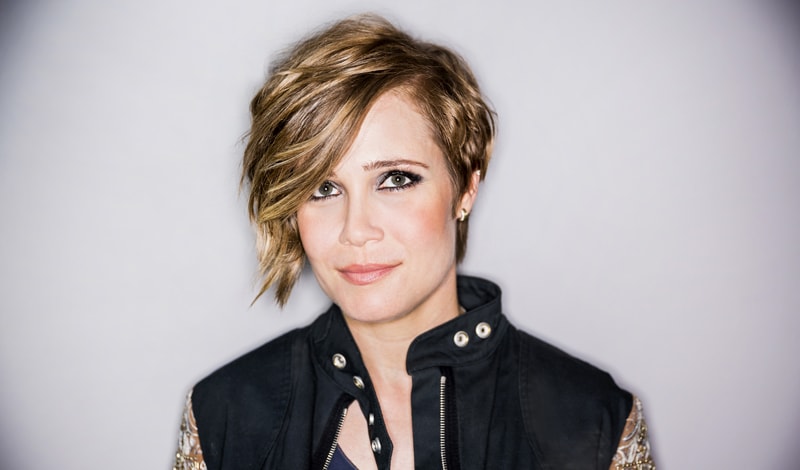 Leila Josefowicz received the Avery Fisher Prize to honour her outstanding achievement in classical music since she began performing in this industry as a child prodigy.
Interview by Victoria Scott
As a child, Leila Josefowicz was musically inclined, and she started to play the violin at three years old. "But it wasn't coming to me easily; it had a lot of bumps, and at one point, it was really not looking like I was going to continue, but gradually things caught fire," says Josefowicz.
Her motto? "Just keep going." Even when she wasn't sure if she was going to pursue her interest, the child prodigy asked herself, "How will I feel if I don't continue?" Says Josefowicz: "I basically thought, 'Things are tough, but I'm just going to keep going,' and the rewards [came] with that, and even now with practising, which doesn't get any easier."
In fact, practising is a big part of Josefowicz's life, with daily warm-ups, including scales and arpeggios, then she delves into whatever repertoire she needs to learn. As for new pieces, the more time you have the better, she says.
"I try to start as long in advance as I possibly can to learn a work. It takes away the stress of learning something new and strengthens your memorization possibilities." And what does she do in her free time? "I have two young boys, ages four and six, and they keep me from being an egocentric artist. They are a true joy in my life, my kids, and I have one who's 18 [years old and] in college, so three boys."
Josefowicz specializes in compositions from the early to mid-19th century and onward, by composers such as Igor Stravinsky and Dmitri Shostakovich. And she's also passionate about living composers, including John Adams and Andrew Norman. "As wonderful as the familiar sounds are, there are great pieces of music being created right now, and just as we expect the next Apple Watch to be phenomenal, you can have that same expectation for music being written today," she says. "It's not a museum art form — this is a living, breathing art form."
For Josefowicz, it's not just about the music; it's also about her personal style, which is definitely not conservative. "Because I play so much contemporary music, it has to have a contemporary feel," she says. "For example, I have these beautiful blue harem pants that I wear. She [the designer] calls them 'drop-crotch pants.' I think I'm probably the first classical artist to have a dressed-up style of those kind of pants onstage."
What is up for the future? In the new year, she's looking forward to playing in Toronto. Born in Mississauga, Ont., Josefowicz considers the Toronto Symphony Orchestra (TSO) her musical family. "I have many Canadian relatives; I love Toronto," she says. Further down the road, she's trying to enlarge the violin repertoire, "so in a few hundred years, we have these pieces and recordings to go on — not just what's written a long time before." Josefowicz will be joining the TSO this coming year, performing Stravinsky's "Violin Concerto in D" at Roy Thomson Hall on January 10 and 12 at 8 p.m., and January 13 at 3 p.m. at the George Weston Recital Hall (Toronto Centre for the Arts).
www.tso.ca/concert/sibelius-symphony-2-0
www.leilajosefowicz.com