Ruling Cancer: United in their Stand Against Cancer and their Advocacy for Quality Care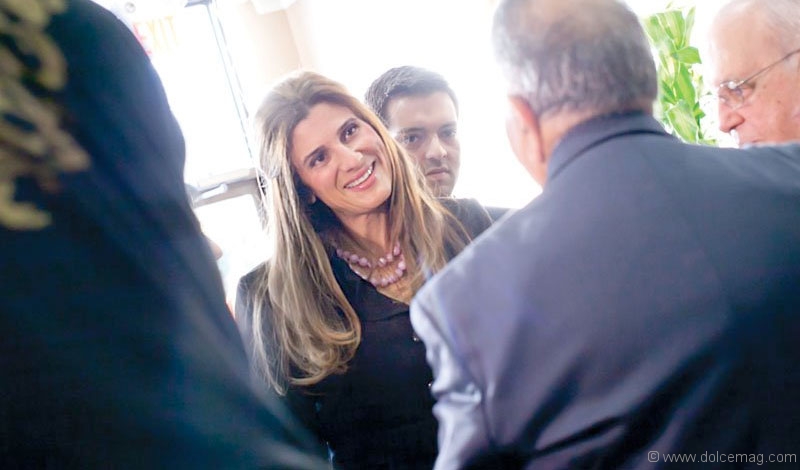 When HRH Princess Dina Mired of Jordan's two-year-old son was diagnosed with leukemia, her family was hit with not one but two unwelcome realities — the first being that her son's life was at stake, and the second being that, given the poor state of cancer care in her home country, he wasn't going to receive the treatment he needed for a chance to survive.
"At that time, we didn't have a centre in Jordan that could give the best cure," Princess Dina recounts in an interview with Lama TV Inc. "We didn't have the resources." The royal family looked to the West, where advanced medical systems promised brighter hope and better treatment for cancer patients. It was in the care of North America's medical system that Princess Dina's son won his battle against leukemia. It was an experience that opened her eyes to the severity of Jordan's lack of quality cancer care.
"Every patient must be given equal opportunity of treatment for a chance to survive," says the princess — a statement that drove her to join the King Hussein Cancer Foundation (KHCF), an organization committed to combat cancer in Jordan and the Middle East. Now the director general at KHCF, Princess Dina has returned to the continent where her son was cured of his cancer to form a friendship between KHCF and the Princess Margaret Cancer Centre in Toronto by signing a memorandum of agreement — a bond that promises to enrich both Canadian and Middle Eastern cancer care systems.
"Our organizations have a common purpose and vision," says Dr. Robert Bell, president and CEO of the University Health Network, who signed the memorandum alongside Dr. Mary Gospodarowicz, medical director of the cancer program. "That is to share best practices in all aspects of cancer care and research which inform tomorrow's clinical practice."