Pamella Roland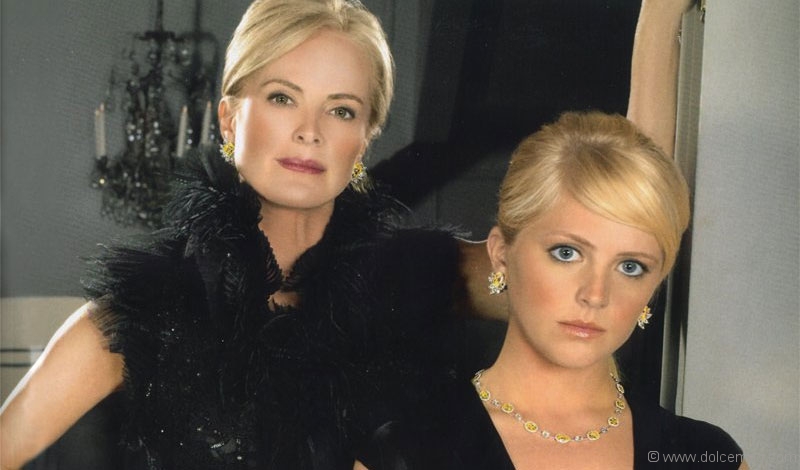 Brilliantly successful, Pamella Roland is the creative mind behind her coveted and self-titled clothing line. Designed with the working mother and businesswoman in mind, the designer's creations boast lush fabrics in vibrant hues, with cuts that flatter every woman's body.
The line that's dazzled Hollywood since it stormed onto the fashion scene in 2001, Pamella Roland combines comfort, style, and impeccable design to form a collection that screams runway chic. Roland's designs are a favourite of fashion-forward starlettes such as Angelina Jolie, Kim Cattrall, Jennifer Aniston and Eva Longoria. At her most recent conquest, sponsoring a party and screening for buzz-worthy The Curious Case of Benjamin Button, Oscar-nominated actress Taraji P. Henson donned a head-turning tangerine frock designed by Roland.
Roland says that it was her love of travel that brought her to where she is today. In fact, her year-long stay in Japan had a particularly significant influence on the Michigan-born designer's career. "Having been in a big city like Tokyo, it no longer frightened me to venture to New York. And that's when my career really took off," she recalls. She also credits her success to her father's wise insight. "I had wanted to pursue fashion since I was a teen, but my father encouraged me to earn a business degree first," says Roland. And she's glad she listened. "Having a background in business definitely comes in handy because starting a clothing line is like starting any other business. You can't just focus on the creative aspect, you need to be able to look at the numbers."
Ever sophisticated, Roland's own personal style is reminiscent of a modern-day Katharine Hepburn. That's because she's often suited in dress pants and her signature crisp white shirt. Roland credits the legendary actress for influencing not only her wardrobe, but also the clothes she designs. "I've always seen her as an elegant, confident woman," says the stunning 50-year-old. And it is confidence itself that Roland calls the key to beauty and style. "If you feel confident, you look good," she says. "Unfortunately, though, it's not always an easy thing for women to have!"
Roland is married to Dan DeVos, son of billionaire Amway co-founder, Richard DeVos. They have three children: Cassandra, 23, Sydney, 18, and Cole, 12. Roland says that the most rewarding part of her career is that her children are proud of her. "When you're a mom, you don't always feel appreciated so for me, it's a really great feeling to know that my kids are proud of what I've accomplished," she says.
In fact, family is a very large part of who Pamella Roland is. "My family is extremely close, and we try to spend as much time together as possible," she shares. Apart from travelling and indulging in the arts, Roland and her family also work together. She recently was featured in the first catalogue for luxury diamond brand Leviev, with her husband and daughters. This quality time defines Roland's dolce vita. "I definitely live life to the fullest – I get very little sleep, I love to laugh, and I really do love my friends and family. I just try to find the positive spin on life and have a good time."