Don Cesar Hotel, Florida's Modern Luxury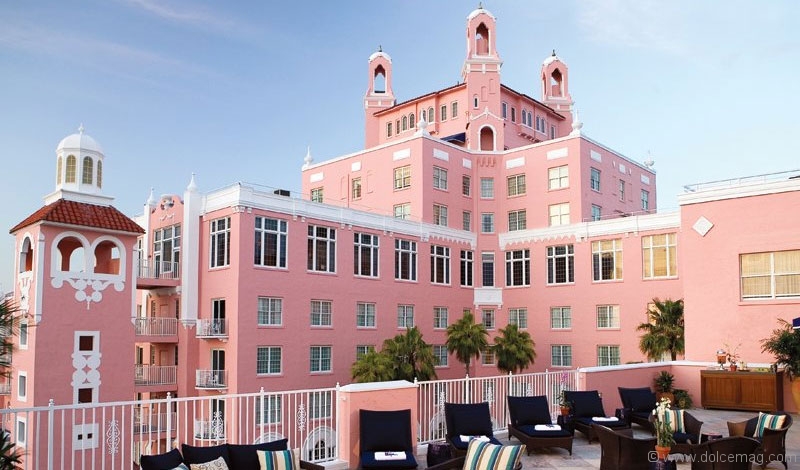 When you look at the Don Cesar Hotel in Clearwater, Florida, from the waters of St. Pete's Beach, you get the impression that you are looking at a mansion built by a turn-of-the-century industrialist. The sea-shell pink structure rises majestically out of the sand with virtually nothing around it to clutter the view.
What you are actually looking at is an ultra-modern hotel with 277 suites, some of which come with large private terraces and panoramic ocean views. There are two beachfront swimming pools, along with a 24-hour in-suite dining service and a 24-hour full-service fitness centre.
The suites themselves have that perfect combination of a beach getaway feel mixed with a plush comfortable feeling that is achieved through a rich mixture of sea air and thoughtful luxuries.
One of the featured attractions at the Don Cesar Hotel is the luxurious Spa Oceana. Modern hotels need spas that give their guests the sense that they have stepped out of the real world and entered their own private world of comfort and pampering. Spa Oceana is designed with that aura specifically in mind – using the calming lure of the water to enhance the treatment.
There is also fine shopping to be had on-site in the Shoppes at the Don, where you can find anything from your favourite magazine to designer swimwear and fine jewelry.
And while the discerning traveller is certain to appreciate the luxury and beauty of the Don Cesar, the hotel is also very family-friendly. Young guests can sign up for Camp Cesar, which gives them all the adventures of a summer camp in the graceful setting of this legendary pink palace.
It seems an accepted fact nowadays that the success or failure of a modern hotel is partly due to the restaurants and food that they offer. The main dining room at the Don Cesar is the renowned Maritana Grille, which has received the AAA's four-diamond rating for each of the past 14 years. The unique menu combines a form of New American cuisine with what is now known as 'Floribbean' food. The room has an intimate feel and is graced by numerous salt-water aquariums. The Sea Porch Café has a beachfront location and comes complete with white wicker furniture and murals of greenhouse scenes, giving the space a lush, garden-like feel. The menu here is extensive and the fresh dishes cater to any and all appetites. There is also a poolside bar that offers delicious grilled mahi mahi, local fish, as well as comfort foods like hamburgers and French fries while you relax in the sun.
The Don Cesar Hotel in Clearwater, Fla. is one of those hotels that will make you look back on your stay and wonder if you actually experienced it or just dreamed it. So if you are looking for a Florida destination that is off the beaten path, but not too far off, then the Don Cesar may well be the choice for you. www.loewshotels.com, 1.866.563.9792