Alfa Romeo Releases New Giulietta at Multi-City Reveal Party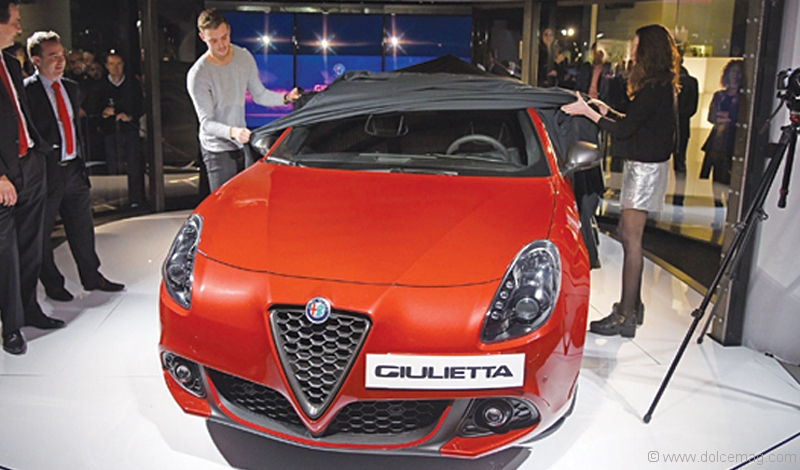 Alfa Romeo cranked it up to 11 for the reveal of its redesigned Giulietta this past February. Over 10,000 people threw up their hands to the tunes of various DJs in five major European cities as the Italian automaker simultaneously turned the spotlight on the latest iteration of its sleek and sporty hatchback.
The reveal in Milan, held at the restored Alfa Romeo Museum (nicknamed "The Time Machine") in the town of Arese, was deejayed by guest of honour British solo artist Skin. In Madrid, DJ Nano blew the roof off Teatro Barceló. The signature Alfa red colour lit up the windows of Motor Village in Frankfurt as DJ Teddy O and the King Kamehameha Club Band kept the crowd moving. And in Paris, at the Champs Elysées MotorVillage, DJ Cédric Couvez ushered in the new Giulietta.
Even with the party atmosphere it was the Giulietta that stole the show. Alfa Romeo pulled design cues from the recently updated Giulia sedan, giving this 120-horsepower, 1.6-litre turbo diesel a modern-meets-classic look that is unmistakably Alfa.
Options are in no short supply on the new Giulietta, either. With four trim levels (Giulietta, Giulietta Super, Giulietta Veloce and Giulietta Business), nine engine versions, 11 different body colours and 12 alloy rims in both 16 inch and 18 inch, Alfamaniacs won't have any problem making their Giulietta all their own. www.alfaromeo.ca