The Bell – MTE Mobilenet Advantage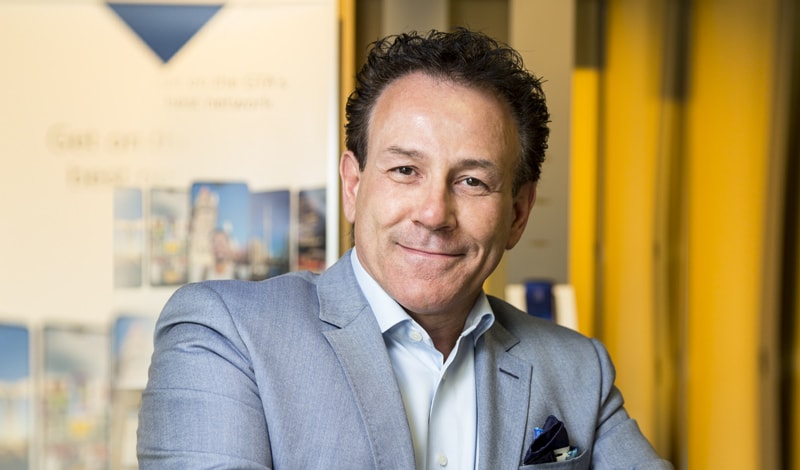 With over three decades of experience, Mario Kapralos and his team at MTE MobileNet Inc. are the top choice for those across the country when it comes to their corporate technology needs.
Technology has become an integral component of society, from mobile phones, to office phones, to computers, to Wi-Fi — these are all crucial tools for our personal and work lives. Since it is so important in our day-to-day lives, it's imperative to make sure that those behind the scenes of this technology are trustworthy and providing us with the best of the best.
There is no one more fit for this role than Mario Kapralos, the president of MTE MobileNet Inc., which has been in this industry for 32 years. With customers all across Canada making up the company's client base of over 600 corporate accounts, it is the premier Bell dealer that you will truly enjoy working with.
"We take care of everything from A to Z [for our clients]; they come to us for everything, so we're [a] one-stop shop for them," says Kapralos. "Here they meet us face-to-face, they know who we are, [and it] sort of becomes like a little family; we get to know everybody."
His team is made up of seasoned professionals who truly understand each and every facet of this business and are dedicated to giving clients exactly what they need. In fact, Kapralos and his right-hand man, Joe Aleandro, have been working together for 20 years. This partnership, paired with the five other permanent members of the team, with a collective total of 70 years of experience, means that this company knows how to help clients get exactly what they need.
This experience is one of the reasons so many people enlist MTE's services, but the company's high customer retention rate also stems from what it offers and supplies to its clients.
When it comes to competitive pricing, that's dependent on the mobile carriers, Bell, Rogers and Telus. But when choosing which respective dealer to work with exclusively within that mobile carrier, that's where Kapralos reigns supreme. The services and perks that MTE MobileNet Inc. offers outrank many other locations.
For MTE's corporate consumers, Kapralos provides special rates that offer discounts depending on the volume of phones purchased. Here at MTE, anything over 10 phones is considered a corporate account, and subsequent increases in volume will coincide with a discount. On top of that, the company will throw in accessories for free, including skins, lighter adaptors and tempered glass screen protectors, as well as providing clients with spare phones should they ever need to service one of their devices. As well, MTE even offers port credits. Kapralos explains, "if you're leaving your existing carrier you might have penalties, so the port credit goes toward helping you pay those penalties off."
Although MTE MobileNet Inc. does also offer all the products that Bell provides, including retail and home services, for the past 11 years it has been focused on corporate mobility. In fact, some of its clients include the City of Vaughan, who it has worked with for over 10 years, as well as various construction-based companies and even City Taxi.
Kapralos also recognizes the value in community involvement: MTE has organized various golf tournaments to support liver disease, through which the company has been able to raise over $100,000. As well, each year MTE donates over $10,000 worth of equipment to event fundraisers. "It's always good to give back to the community," says Kapralos.
When you put all those components together you get the foundational elements of MTE MobileNet Inc.: experience, knowledge and quality service. These attributes guarantee that MTE's clients are getting the best when it comes to products, as well as a valued working relationship.
---
4080 Hwy. 7 #3, Vaughan, Ont.
E-mail: info@mtemobilenet.com
Phone: 905-856-4200