UHN Foundation's: Diwali – A Night to Shine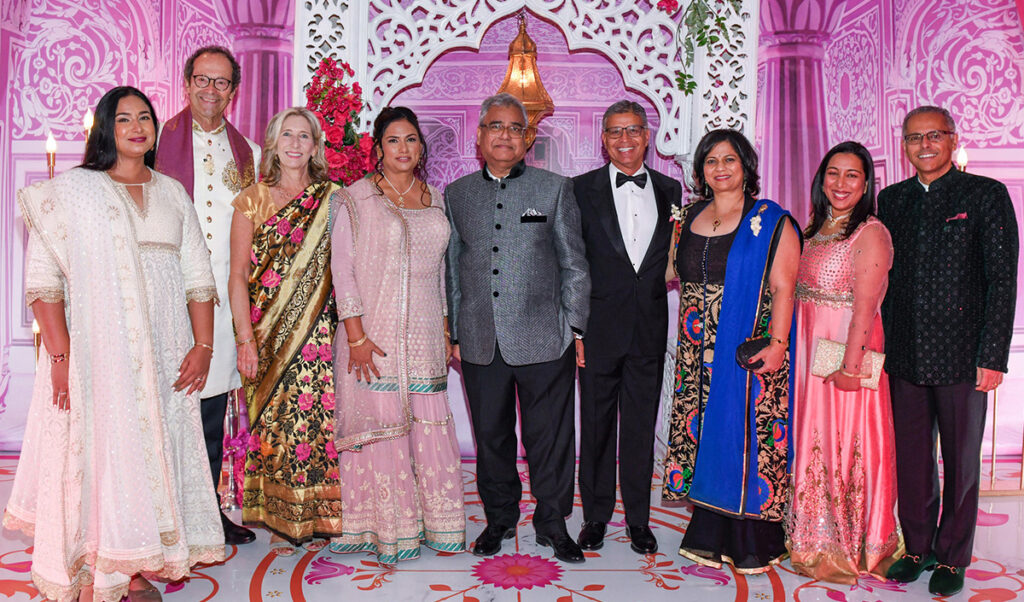 The UHN Foundation hosted its 11th annual "Diwali – A Night to Shine" gala in October 2023, raising more than $1.5 million in support of the Toronto Rehabilitation Institute.
Presented by Scotiabank, the gala offered the nearly 600 guests in attendance the opportunity to celebrate India's traditions, culture and legacy through food, music and entertainment. The evening featured a curated selection of traditional Indian food as well as dance performances by Bollywood Dance School Canada.
Scotiabank was the presenting sponsor, while Sprott Inc. and BMO were the dinner and reception sponsors, respectively. Dolce Media Group was also an event sponsor.
The event was held at Exhibition Place's Beanfield Centre on October 14. It was hosted by Toronto Blue Jays' in-game host Dhanung Bulsara and journalist Karen Johnson Basra.
Funds raised from the event go toward supporting UHN's Toronto Rehab and the role it plays in helping patients with life-altering injuries and age-related illnesses via patient care and research.
"This event supports a very important part of UHN — Toronto Rehab — which helps people who have been through catastrophic injury reclaim the life that they want and deserve," said Kevin Smith, UHN president and CEO, in a press release about the event.
"Together with the KITE Research Institute, Toronto Rehab's research arm, they are redefining rehabilitation, and developing revolutionary tools, technologies and treatments that are helping patients reach their rehabilitation goals faster."
"Diwali – A Night to Shine" has raised more than $13 million for programs at UHN since the event's inception in 2011, according to the UHN Foundation.
"Diwali symbolizes good health, hope, courage and prosperity," said Vinny Bhathal, event co-chair.
"It is our hope that, with the funds raised [from this event], UHN can carry out this incredible promise of hope on behalf of our patients at Toronto Rehab," added Sanjay Nakra, event co-chair.
After seven years, this year marks the final year with Scotiabank as the presenting partner. Sprott Inc., a global alternative asset manager, will take on the role of Presenting Sponsor for the next five years of the event.