Infiniti IPL G37 Coupe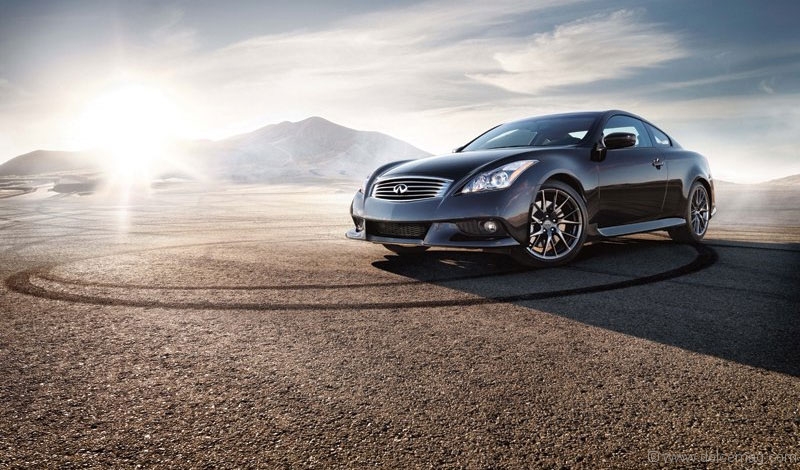 Just when you thought Infiniti couldn't squeeze any more power out of its G37 Coupe, along comes the Infiniti Performance Line (IPL). Due to the familiar exterior of the 2011 Infiniti IPL G37 Coupe, at a quick glance, you might not notice the subtle yet confident styling that gives this sleek car a stronger, more aggressive posture. And that would be a shame, because this muscular Coupe can stand assuredly, thanks to a boost in both power and performance.
If that new IPL badge throws you off, just think along the lines of BMW's M series or Mercedes' AMG line. While its performance upgrades are not quite as extreme, Infiniti's IPL G37 Coupe still brings noticeable enhancements that don't come with the massive price jumps accompanying the aforementioned automotive lines.
Through engine modifications and an improved exhaust system, Infiniti has managed to squeeze an extra 18 more horsepower and 6 more pounds of torque from the 3.7-Litre V-6 engine, pushing out a total of 348-HP and 276 lb.-ft. of torque. Stiffer front and rear suspension and sport-tuned steering also give more athletic handling and smooth the ride for this rear-wheel-drive beauty.
Although the extra ponies are just a pedal push away, the IPL G37 doesn't sacrifice on fuel economy. For a vehicle that thrives on performance and power, it still achieves 11- L/100 kilometres in the city and 7.4-L/100 km on the highway – quite impressive, especially for a sports car.
Inside, stylish red stitching accents the steering wheel and red leather seats, while aluminum trim, pedals and footrest gives a masculine accent. All the bells and whistles you've come to expect on the base G37 are here as well, like remote keyless entry, push-button ignition, automatic temperature control, touch screen navigation system, and a Bose sound system with 11 speakers, just to name a few. And although you're limited in paint options – Graphite Shadow and Malbec Black – the IPL G37 comes laced-up with 19-inch split 7-spoke rims bound with Bridgestone performance rubber.
Infiniti also plans to add a convertible IPL G Coupe to the line up for spring 2012, but if a hard top is what turns your crank, than look no further than the IPL G37.
General Specifications
Infiniti  IPL G Coupe
Engine: 3.7-L V-6
Horsepower: 348
Torque lb. ft.: 276
Economy L/100km: 11.0 City, 7.4 Hwy
0-100 kph: 5.8 sec
Base MSRP: $57,200