Jaguar F-Type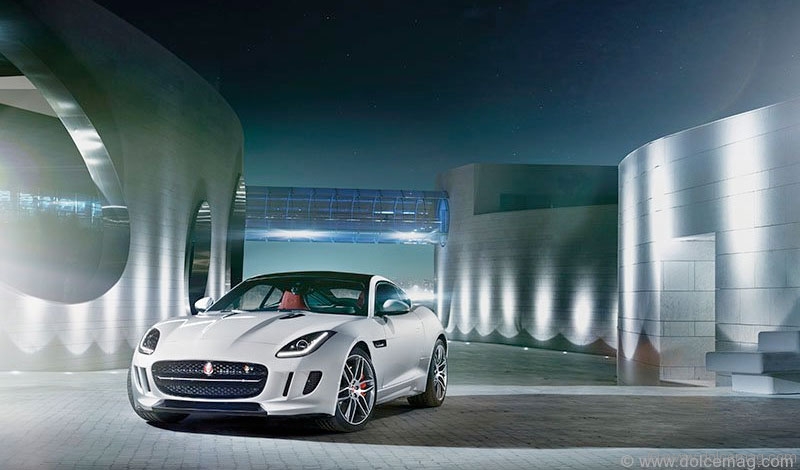 It's a snarling, battle-ready goddess of speed and style, an automotive valkyrie designed to do battle with the dominating forces of the sports car segment. It's the Jaguar F-Type, the first straight-up sports car from the British automotive manufacturer since the iconic E-Type. It's drawn plenty of attention since hitting the asphalt, and after having some one-on-one time with the F-Type, I see why so many have fallen so hard.
Let's just get this out of the way: this car is sexy. Like really sexy. Like don't-bring-home-to-mom sexy. It's sleek, modern and classy while still gushing with personality from every angle. Gentle curves glide along its sides, providing a sense of elegance and sophistication while sharp accents, such as the hard-edged LED headlights and taillights and vented front bumper, add notes of aggression that foreshadow what it can do on the road. Ian Callum has been the man behind reinvigorating the look of Jaguar since 1999 and the F-Type is arguably his most beautiful work. It's an absolute head-turner.
And it's not all looks either. I got my hands on the base level F-Type, which comes with a 3.0-Litre supercharged V-6 that pumps a fiercely responsive 340 horsepower and 332 lb-ft of torque through the rear tires. Thanks to its lightweight aluminium body that power rips from 0-100 km/h in 5.3 seconds — and yes, it feels as quick as it sounds.
You could step up to the F-Type S for an added 40-hp and slight nudge of torque, which will get you from 0-100 in just under five seconds, or for the speed-obsessed, there's also the F-Type R. This beast comes with a fear-inducing
5.0-L supercharged V-8 with a staggering 550-hp and 502 lb-ft of torque — power that does 0-100 km/h in a lightning-quick 4.2 seconds. The F-Type R goes for $109,900, but when you consider that a 400-hp Carrera 4S starts at just over $120,000, that's not such a bad price.
When you blend that speed and power with a sturdy chassis, responsive brakes and tight steering, it amounts to an absolute treat to drive. The F-Type accelerates effortlessly and always seems eager to go. It's easy to be tempted into giving it just a bit more gas, to push it that little bit harder.
And with the soundtrack it provides, you'll certainly want to. With your foot down, the F-Type snarls with heart-pounding thunder. Decelerating, it pops like a blistering drum roll banged out by a manic percussionist. It's a pure engineered symphony, a tune you want to hear over and over.
The only transmission option is an 8-speed automatic. Purists may scoff at the lack of stick, but the "QuickShift" transmission is prompt and intelligent, and paddle shifters are still there to give an element of control.
All the bells and whistles you'd expect from a luxury sports car, such as heated racing seats, touchscreen navigation, lane departure warning, and leather and polished metal, are available on the F-Type, as well.
A few complaints: The trunk is fairly shallow, which could be problematic as there is no backseat, and because of the rock-hard suspension the F-Type's ride can get a little rough while driving mildly through city streets.
But when you're cruising along an open road all those gripes disappear. The F-Type is just such a fun-to-drive, gorgeous and unique car, one that stands out in the crowd in the best way possible. Sure, it may have its faults, but this is one ride that's as exhilarating as it is seductive.
www.jaguar.ca