The Missing Bugatti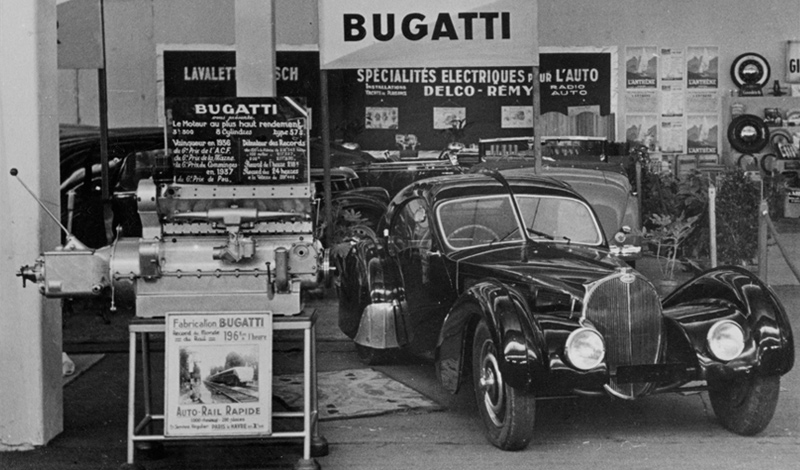 The Mystery of the Most-Valuable Automobile in the World.
Among collectors of the world's finest, the rarest finds are not only the most valuable and cherished, but also it may be the search for them that provides the most satisfaction.
The holy grail of such current searches focuses on the last-known existing Bugatti Type 57 SC Atlantic coupe automobile, of which only four cars were handcrafted between 1936 and 1938. And only three can be accounted for today. The automotive world has been searching for the fourth Atlantic Bugatti for more than 80 years. It is regarded as the most-valuable automobile on Earth.
To appreciate the Bugatti, it is best to speak with a Bugatti owner, whose homes are often adorned with handmade models and pictures of this most special automobile. (Note: they are never referred to as "cars.") If you say: "Tell me about your Bugatti," be prepared for a lengthy oratory, at the end of which you are not only shaking your head at the owner's depth of knowledge, but at the pride, passion and admiration they hold for the Bugatti's care, craftmanship and artistry of manufacturing. Bugatti owners are that rarest breed of automobile connoisseur
Founder and inventor Ettore Bugatti's son Jean started to modernize the luxury brand around 1930, powered by a silent, strong 3.3-Litre straight-eight with a top speed in excess of 200 kilometres per hour. All of this was offered at a time when horse-drawn carts still figured prominently. Bugatti sold one of the Type 57 SC Atlantic coupes to British banker Victor Rothschild and another to Jacques Holzschuh of France, in October 1936.
Bugatti kept one of the cars for himself, but this is where the story goes cold, as the whereabouts of the fourth car is not known after 1938. It is not clear if Jean sold it to a racing car driver friend, or if it was moved to a safer region of France when the Germans invaded, a more probable scenario.
The missing Bugatti is the second of the four handcrafted masterpieces built by and under the design manifesto of Jean Bugatti. To this day, Bugatti remains thrilling in its intricacy and fascinating elegance, with its lightweight 90 percent magnesium and 10 per cent aluminum body, as well as the riveted seam running its length, creating the famous and distinct dorsal design.
The disappearance of the missing Bugatti is one of the great mysteries in the history of the automobile. The search for it remains one of the most elusive among those who collect the rarest of collectables, as experts today estimate the value of the missing Type 57 SC Atlantic Bugatti at more than C175 million dollars.