Discover the uncharted waters of the Indian Ocean with Kensington Tours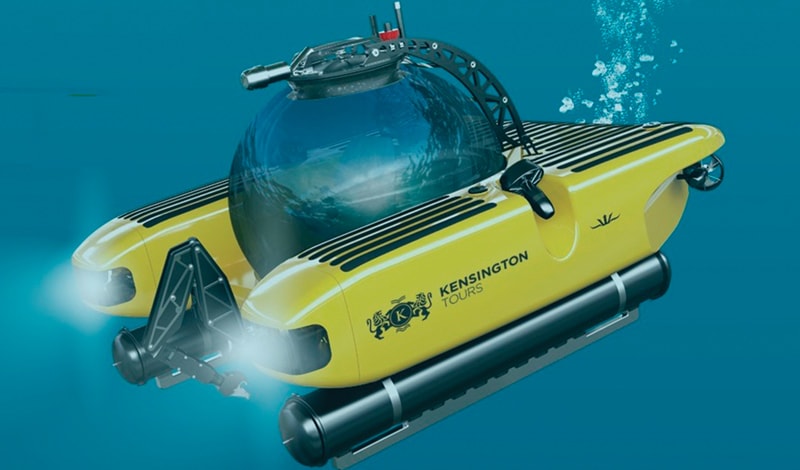 Journey to the Seychelles with Kensington Tours and Nekton Ocean Research Institute as they explore the mysteries beneath the waves.
Beautiful sandy beaches, volcanic islands and a plethora of animal and fish species await you in the Seychelles. Alison Hickey, president of Kensington Tours, describes the Seychelles as a jewel in one of the world's least explored and most at-risk ocean environments — precisely the reason for creating the bespoke "Mysteries of the Deep" itinerary.
Having been granted rare exploration permits by the government of Seychelles, Kensington Tours — in conjunction with Nekton Ocean Research Institute and Swiss luxury watchmaker Omega — has designed a getaway for clients that fuses the educational aspects of ocean research with all the luxury features of a tropical vacation. Four expeditions in March are planned for this exclusive adventure. This limited-edition, seven-day experience is the first itinerary in the new Explorers Club "Famous Firsts" collection by Kensington Tours, as this is the first time that the Indian Ocean will be explored in this fashion.
Guests will start their adventure by flying into Mahé, the largest of the Seychelles' 115 islands, where they will stay at the five-star Four Seasons Resort Seychelles. On the third day of the trip, guests will make their way to a private yacht that can accommodate up to eight guests in five rooms and comes equipped with personal attendants and an on-board chef.
On the yacht, guests will have the opportunity to join the Nekton crew on its research vessel to engage in hands-on activities and work alongside the scientists. As well, they have the opportunity to participate in 20-minute exploratory, guided dives in a two-person Triton 1000/2 submersible, which can reach depths of 1,000 feet, or 305 metres. Under the waves, guests will come face to face with exotic, never-before-seen species and be some of the first people to ever explore this highly protected ocean environment.
"What I think is exciting about the work that the Nekton Ocean Research Institute is doing," says Hickey, "is as they go into the Indian Ocean and as they do this research, one of their goals is to actually sample and analyze 250,000 specimens and potentially discover 300 new specimens. Through the gathering of that research, their intent is that the mission will end with a State of the Indian Ocean Summit in 2021, [where] they will present to policymakers findings that will urge the world to increase the conservation of the world's oceans."
Nekton is planning future explorations like this one in a multitude of different locations in the Indian Ocean, including Mozambique, the Maldives, Chagos, Andaman and Sumatra. Kensington Tours is working closely with Nekton to determine which of these would be fitting locales to continue their partnership and expeditions.
"We very much believe in the science of exploration [and] the importance of that in helping us learn more about our planet," says Hickey. "We're in the business of travel, of helping people see their world differently, and this to me is an extension of us helping people do that."