Frank Gehry And Hennessy X.O Cognac Auction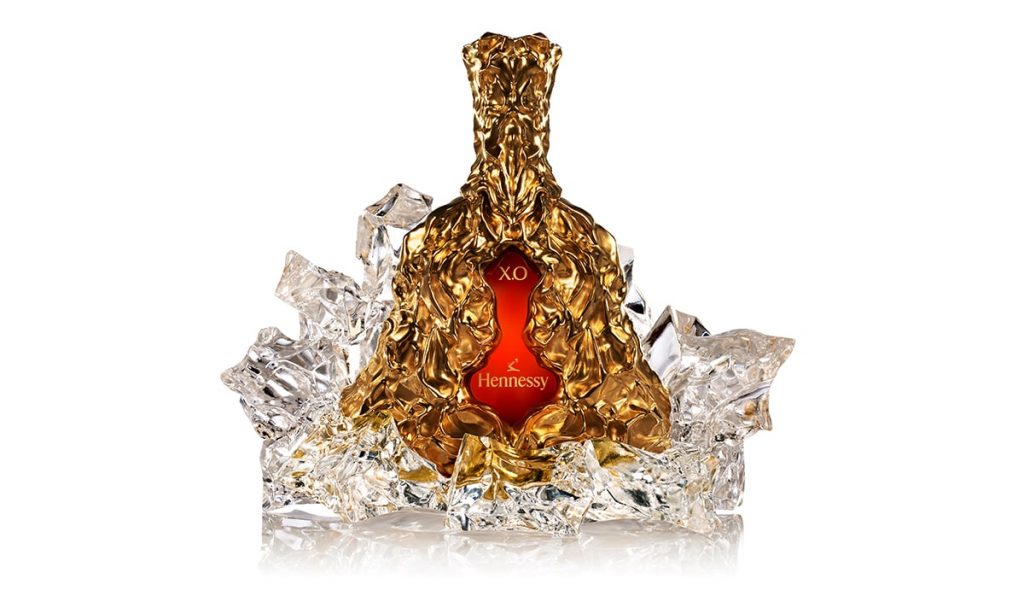 Hennessy X.O Cognac and Frank Gehry partner to create a masterpiece decanter.
The timeless quality of Hennessy X.O Cognac and the inspired designs of Frank Gehry, one of the world's most renowned architects, combined to highlight the recent Sotheby's Dedicated Spirits Auction in New York. To mark the special 150th anniversary of Hennessy's inaugural X.O Cognac, the brand teamed up with Gehry to design a Masterpiece Decanter. The decanter drew a final bid of US$18,750 in the auction held to raise funds as part of Hennessy's Unfinished Business initiative, launched last May and committed to helping small businesses power through the immediate financial challenges brought on by the pandemic and ensure they have the resources to get back on their feet.
Bottle No. 1 in the limited edition of 150 decanters produced for the Hennessy X.O x Frank Gehry Collection, the Masterpiece Decanter was on offer from the Asian American Business Development Center, with auction proceeds to benefit the organization as part of the Unfinished Business initiative.
The Masterpiece Decanter is a stunning visual display certain to be the centre of any room it occupies. Gehry elevated the esthetics of the decanter to match the history and qualities of the Hennessy brand. His gold and glass glorifier mixes contrasting themes of movement and freedom of form that have made Gehry and his building designs known and immediately identifiable around the world.
The celebrated architect created bespoke moulds to bring his design to life in creating a second skin to clothe the bottle by shaping 24-karat gold over bronze and glass set into crumpled metal. The contours around this magnificent decanter evoke the River Charente — which once carried precious barrels to maritime trading routes — and illuminate the deep colour of the cognac within. To house the Masterpiece Decanter, Gehry called on the cardboard design skills showcased in his Easy Edges furniture line to create a protective case.
As part of the auction, Sotheby's offered Gehry's original mould together with the decanter itself, giving collectors the memorable opportunity to acquire not only this rare Cognac, but also the tools with which it was made.