Athletes, Actors And Advocacy: Introducing The 2022 Canada's Walk Of Fame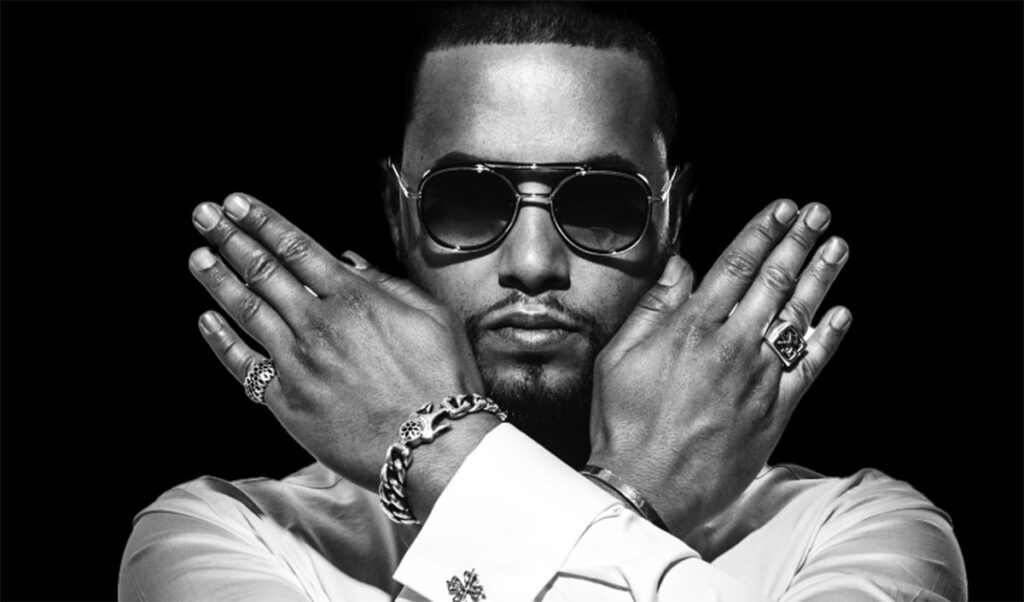 Since 1998, Canada's Walk of Fame has been dedicated to highlighting the best and brightest Canadian talent. Featuring The Tragically Hip, Heather Reisman and Just For Laughs, this year is no exception.
The list for this year's Canada's Walk of Fame inductees has been announced. It includes Lionel Conacher, The Tragically Hip, Deborah Cox, Director X, Just For Laughs, Tatiana Maslany, Heather Reisman and Barbara Frum.
Lionel Conacher has been inducted as Canada's greatest all-around athlete. Known for his dedication, endurance and natural physical aptitude he won the Canadian light-heavyweight boxing championship in 1920, led the Toronto Argonauts to a Grey Cup victory and won all manner of accolades as a professional hockey player. After that, he spent time in the Armed Forces and became a Member of Parliament.
While rock band The Tragically Hip were inducted into Canada's Walk of Fame Arts & Entertainment pillar in 2002, this year they're being recognized for their humanitarianism. As well as celebrating an exceptional career when it comes to music, they've used their platform to support the Indigenous rights movement, environmental issues and charities in their Kingston hometown.
With a career that spans almost 30 years, singer, actress and Broadway star Deborah Cox is a true talent. Her breakthrough came when she worked as a backup singer for Céline Dion. Since then, she's gone on to earn Grammy nominations, Juno Award wins and 13 No. 1 releases.
Drake, Rihanna and Kanye West are just some of the names that have worked with music-video director Julien Christian Lutz, or, as he's better known, Director X. Born in Brampton, Ont., Director X has enjoyed career highlights that include the release of his first Sony studio feature film, SuperFly, and has created art installations for Toronto's Nuit Blanche: Death of The Sun. He's also passionate about social change, founding Operation Prefrontal Cortex, a program that uses meditation and mindfulness to fight gun violence.
Having hosted comedy icons like Kevin Hart, Joan Rivers and Mike Myers, Just For Laughs has come a long way since its founding at Montreal's Théâtre St-Denis in 1983. With physical festivals across Canada and international televised content, Just For Laughs is one of the biggest comedy events in the world. It's being inducted into the Arts & Entertainment pillar.
Also entered into the Arts & Entertainment pillar is Tatiana Maslany, from Regina, Sask. Currently playing the title role of She-Hulk: Attorney at Law, her portfolio includes roles in Orphan Black and Perry Mason, as well as a range of other film and television credits.
As the founder, chair and CEO of Indigo, host of the Well Said podcast and co-founder of e-reading brand Kobo, Heather Reisman is being inducted into Canada's Walk of Fame in the Entrepreneurship & Philanthropy pillar. As well as being the first woman to be inducted into the Canadian Business Hall of Fame in 2015, Reisman was named one of the top 50 businesswomen in the world by the Financial Times.
Inducted into the Legend pillar, Barbara Frum was an influential figure in Canadian broadcasting. During her career as a journalist for CBC Radio's As It Happens and CBC TV's The Journal, she interviewed more than 2,600 celebrities, politicians, changemakers and cult leaders. Her approach to journalism saw her recognized by The National Press Club of Canada Club with its Award for Outstanding Contribution to Canadian Journalism in 1975 and by The Canadian Press with its Woman of the Year Award in the literature, arts and education section a year later.
Alongside this year's inductees, Canada's Walk of Fame recognizes the rock band Arkells for its Allan Slaight Music Impact Honour and philanthropist James Temerty for its National Hero Honour, for his dedication to renewable energy, technological advancements and community engagement.