Guns N' Roses at Maxfield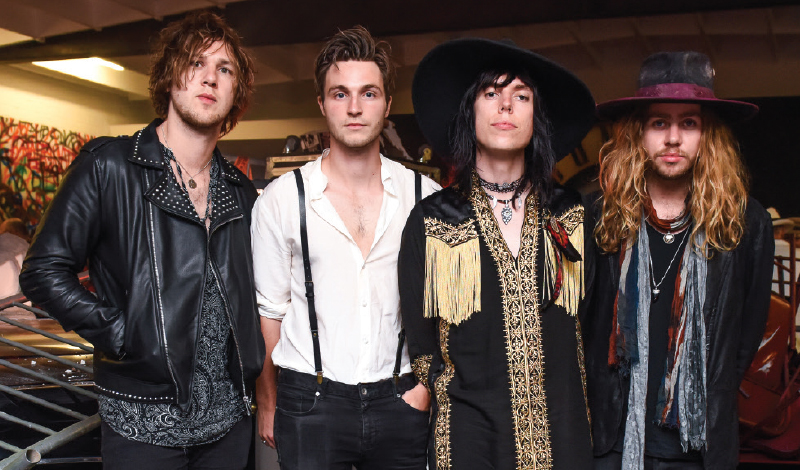 To amend the words of arguably the most popular Guns N' Roses song of all time: "Welcome to Maxfield — they've got fun and games." Well, the international multipurpose retail store's flagship L.A. location doesn't really have "fun and games," per se. But Maxfield did launch "Guns N' Roses Was Here," an exclusive retail event — in conjunction with Bravado, Universal Music Group's leading merchandise and brand management company — that unveiled stylish Guns N' Roses-inspired attire.
The "Guns N' Roses Was Here" project consisted of band-inspired collections from fashion names such as Enfant Riches Déprimés, Off-White, Palm Angels, AMIRI, MadeWorn and Kelly Cole. Each of these clothiers created their own unique versions of Guns N' Roses-inspired attire that best reflected the band's musical identity.
These items were part of a limited-edition capsule collection in celebration of the band's iconic 1987 debut album, Appetite for Destruction. The capsule contained a variety of Guns N' Roses-branded apparel, including jackets, T-shirts, hoodies and accessories. Notable attendees of the "Guns N' Roses Was Here" event, held from Aug. 11 to Aug. 18, included CEO of Bravado, Mat Vlasic; creative director of Maxfield, Peter Utz; and NBA superstar Russell Westbrook (to name a few).
www.maxfieldla.com
www.universalmusic.com/label/bravado
www.gunsnroses.com
Photos by Owen Kolasinski / bfa.com