Money Mooves Monday: Birks takes the U.K.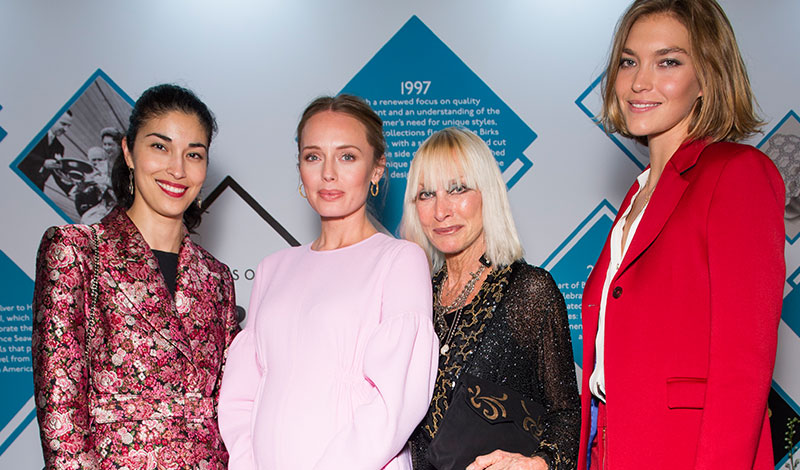 World-renowned Canadian jeweller Birks has officially entered the U.K. market. The famed brand is now carried at fine jewelry stores Mappin & Webb and Goldsmiths across the United Kingdom, giving the crown jewels a run for their money.
Birks, founded in 1879, has become the leader in design for fine jewelry, timepieces and gifts in Canada. It operates 28 locations in the Canadian metropolitan markets as well as two retail locations in Calgary and Vancouver under the name Brinkhaus.
To mark the occasion, Birks celebrated with a cocktail soirée on Oct. 16 at London's Canada House, hosted by president and CEO Jean-Christophe Bédos. After a long wait, a special edition of Birks contemporary jewellery is now available in fine jewelry stores Mappin & Webb and Goldsmiths across the U.K., including the flagship Mappin & Webb boutique on Regent Street in London.
Guests at the event came iced in Birks luxury products; "actress Laura Haddock wore the Muse Mesh Hoop Earrings & Muse Ribbon Cuff Bracelet from the Birks Muse Collection and the Rosée du Matin Wrap Flex Wrap Ring in Yellow Gold from the Birks Rosée du Matin Collection," showing off these delicate pieces, while "model Arizona Muse wore the Bee Chic Honeycomb Earrings with Diamonds, Bee Chic Honeycomb Pendant with Diamond and Bee Chic Honeycomb Ring with Diamonds from the Birks Bee Chic Collection," according to a recent press release. Many other guests including Caroline Issa, Virginia Bates, Pips Taylor, Elena Fernandes, Jess Barden and Stephanie Peers were on the scene enjoying various Canadian-themed canapés.
The dainty, femme-focused products have an air of luxury without weighing down the wearer, giving a light, fresh feel. Birks truly understands the "less is more" logic and applies it to its stunning pieces.
Birks' much-needed foothold in the U.K. market has brought about a level of luxe jewellery in many gorgeous and versatile designs that other U.K. retailers were missing from their own collections. The Birks brand's collections of fine jewelry are now offered in 12 locations across the UK, various Mappin & Webb and Goldsmiths locations across the U.K., as well as through the two banners' e-commerce sites.