Christian Siriano's Dresses to Dream About Book Launch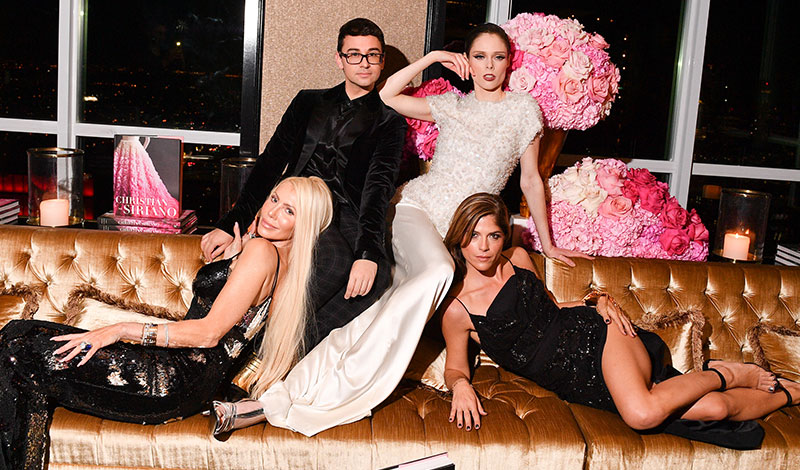 Christian Siriano took his Dresses to Dream About book launch tour up north this November. Taking place at Bisha Hotel & Residences in Toronto, the launch was decorated with frilly pink florals to match the cover of the text. The event boasted a star-studded cast, all dressed to the nines. Supermodel Coco Rocha, the fashion queen of Toronto Sylvia Mantella, actress Selma Blair and a host of other people from the fashion world and beyond came out for the event.
Mantella, fashion icon, philanthropist, brand manager of Mantella Corporation and co-founder of the Mantella Animal Rescue and Adoption Sanctuary, hosted the illustrious event. "Sylvia can do anything she wants. It's an honour to have her show up," says Siriano.
The Toronto celebration marks another leg in the Dresses to Dream About launch tour, which has been visiting some of the world's fashion capitals along the way.
Dresses to Dream About is Siriano's second book, one that marks his near 10-year anniversary in fashion, and that celebrates his accomplishments and some of his favourite work thus far. The book offers an inside look at Siriano's creative process, starting from an original sketch and ending with a dream piece of clothing come true.
photos by GEORGE PIMENTEL photography