Fashion of the Future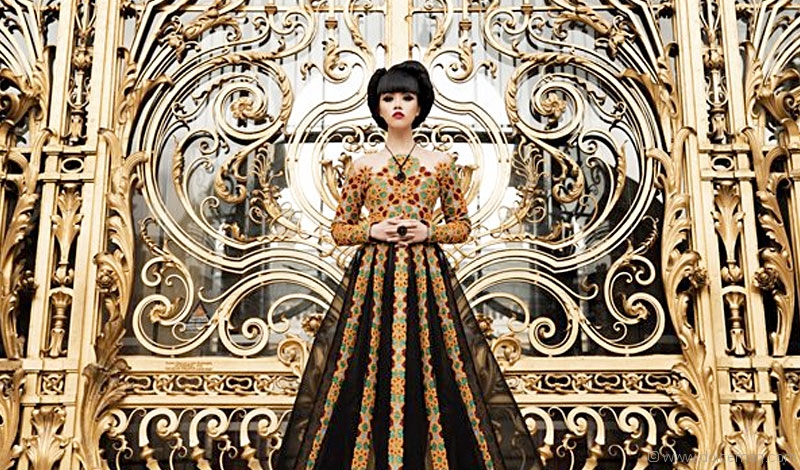 With the crystal ball of fashion in her hands, Paris-based model and entrepreneur Jessica Minh Anh impresses the world with her history-making productions
DM: Where did you find inspiration for your unique fashion shows?
JMA: I'm inspired by art, architecture, culture and fashion. These elements contribute a great deal to my many catwalk concepts. I take the process of brainstorming and researching for the next catwalk very seriously. 
DM: What was it like the first time you strutted down the catwalk?
JMA: Models play an important role in presenting outstanding designs to the world. I feel alive each time walking down the catwalk, especially my first time. 
DM: What is the reason for creating these extraordinary locations for your fashion shows?
JMA: I believe the most exquisite designs should be showcased at the best of locations. A phenomenal location always complements a fashion collection. On the other hand, a designer can be inspired by a spectacular location or culture to come up with a series of new looks. 
DM: How do you describe your personal style?
JMA: I have quite a youthful and colourful personal style. I like vibrant dresses and love experimenting with colour blocking. 
DM: How do you stay positive when something doesn't go your way?
JMA: I've always been positive under challenging circumstances because I believe there is always a solution to a problem. I think it's a waste of time to stay upset when you can quickly find a way to fix things and make them better. 
DM: Do you have a favourite memory from one of your shows?
JMA: As each show is produced in a different location using different catwalk concepts and showcasing designs from many talents, it's hard to pick just one moment. My most recent memory that reassured me in my belief that all things are possible is my experience at J Summer Fashion Show 2015 in the Spanish solar plant Gemasolar. A big and unexpected storm came two hours before the show and destroyed our backstage area. I immediately decided to turn our big bus into the new backstage area and carried on with the show. I was very touched with not only the devotion of my team toward the project but also the understanding and support of all the VIPs and the press. It was a very special moment. 
DM: What did you want to be when growing up?
JMA: I've always wanted to work on the business side of the fashion and entertainment industry. I was trained in piano, fine arts as well as in IT, PR and corporate finance. I'd like to think of myself as a chameleon.
DM: Have you ever regretted a decision in your life?
JMA: I don't think so. I don't usually make a decision unless I'm sure it will have a great result, and if something goes wrong I will learn from it. 
DM: How do your friends describe you?
JMA: Loyal and a lot of fun.
DM: Define happiness for you.
JMA: My current life, doing what I love and being surrounded by people that mean a lot to me. 
DM: If you could change anything about society what would it be?
JMA: To eliminate discrimination and racism. 
DM: What are the three things you cannot do without?
JMA: My phone, my laptop and my personal trainer. 
DM: Which brands do you like to wear?
JMA: Kenzo, Yumi Katsura, Armani, Miu Miu and Tony Ward.
DM: What is your favourite saying?
JMA: If you're going to be thinking, you may as well think big. 
Instagram: jessicaminhanh
Photos By John Oakley