Heart of Fashion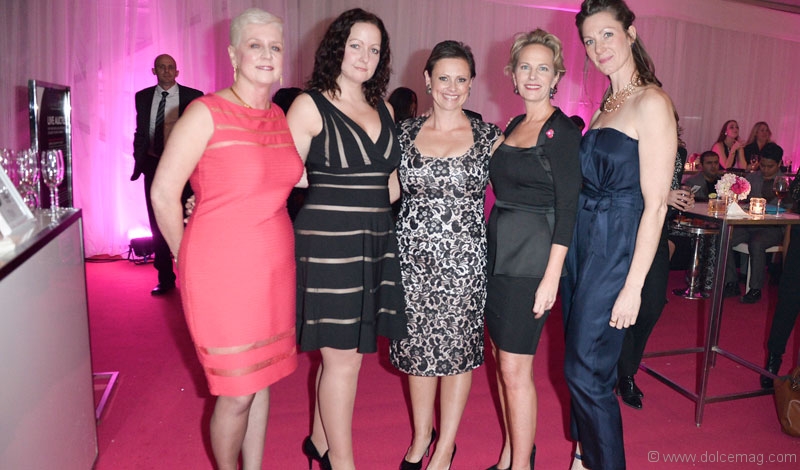 This past Saturday, Toronto's finest donned their fanciest frocks, highest heels and best ties for this year's rendition of the Heart of Fashion event, the highly anticipated soiree that takes the fashion and philanthropy worlds by storm.
Bigger and better than last year's successful event, Heart of Fashion took place at the Shops at Don Mills on Saturday, Oct. 25 at 7 p.m. Hosted by the North York General Foundation and Shops at Don Mills and presented by BMO Financial Group in support of its BMO Financial Group Breast Diagnostic Centre, the can't-miss cocktail party and fashion show was a memorable soiree that paired the beauty of fashion with the beauty of doing good.
"From the time Heart of Fashion launched in 2001, our goal was to create an event that stood out and engaged participants in a different way within our community," says Terry Pursell, president and CEO of the North York General Foundation. "Originally a shopping event from 2001 to 2010, with funds raised being directed toward the hospital, we have now expanded the evening to offer a truly indulgent experience with our community partner, Shops at Don Mills, a true fashion and food destination in Toronto."
Attracting the city's fashion lovers and style authorities, philanthropists and other VIPs, Heart of Fashion has been marked on the calendars of Toronto's elite for months. Fashion and food collided with the event's array of irresistible culinary delights, while Rosey Edeh, host of The Morning Show and anchor of the News at Noon on Global, hosted.
"Attendees immersed themselves in the looks of Shops at Don Mills' exclusive retailers, such as Oak + Fort, Madame Moje and Haight and Ashbury, as well as much-loved retailers Anthropologie, Michael Kors, Barbuti and more," says Lauren Genz, marketing manager at Shops at Don Mills. "And we're thrilled that renowned Canadian designers David Dixon, Fotini Copeland and Christopher Bates also showed in our runway show, produced by highly acclaimed industry legend Hans Koechling."
In conjunction with Heart of Fashion, Shops at Don Mills also offered a silent auction featuring fabulous prizes, including $500+ gift cards from many participating fine retailers. In addition, the grand prize was a VIP package to the upcoming Victoria's Secret Fashion Show in London, England, one of the most coveted runway shows in the world that includes two International Business Class tickets provided by luxury travel partner Air Canada.
"The BMO Financial Breast Diagnostic Centre (BDC) was founded 17 years ago and has been a leader in breast cancer care, modelled by many hospitals across the country," says Pursell. "Strategically, the hospital is always increasing efforts to enhance and improve patient-and family-centered care. Seed localization, which is a revolutionary procedure that will allow our doctors to more accurately and less invasively identify and remove tumours while reducing pain and discomfort for patients, will be an excellent addition to our patients' treatment experience and ensure even more positive health outcomes."