Barack Obama: Journey up the Political Ladder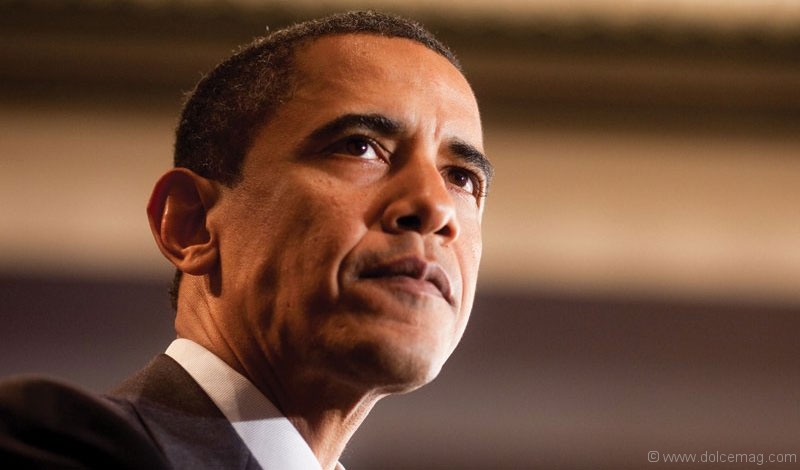 Through focus, fearless hard work and determination, Barack Obama fought to find the road to success. Somewhere between his lifetime landmarks, we find one of the most inspirational success stories of our time.
Few people have had the courage to assess the immediate future of America with integrity. The Republican media chooses to bash the current president with assumptions and accusations that are unfit for children. Barack Obama walked into a giant mess, and while he cleans it, some people are chanting negatively in the background, proclaiming his inevitable doom, offering their opinion, telling him he can't. Surely it will take more than the belief in his most simple statement, "Yes We Can!" in order for this modern-day success story to prosper.
The dark clouds of the recent past have begun to part. With each day, President Obama displays the transparency that is opening the public's eyes to America's and the world's mountainous horizon of problems.
Obama has fought hard in the face of much adversity to reach this position of significance. It is quite an understatement to say that the title of president is a hefty one. It is still difficult to believe what this man has been able to achieve. His scrupulous nature shines through his genuine smile. His charm and dashing good looks have caused many to draw comparisons between him and former President John F. Kennedy, whose name is found all over the world on street signs, school fronts and statues erected in his honour. Obama is capable of the same kind of admiration that Kennedy received. Besides his imagination and assassination, it was Kennedy's inspiration that impressed America and its children for a long time.
Unfortunately, President Obama faces far too much scrutiny to enjoy the activities that could take some of the pressure off being the Commander-in-Chief. Kennedy sailed in the Florida Keys with stars like Frank Sinatra and Sammy Davis Jr. and enjoyed the company of beauties like Marilyn Monroe. What's more amazing is that the current president's greatest luxury is the time he shares with his wife, Michelle, and his daughters, Malia and Sasha. He dedicates all of his free time to his family – that is, when he's not playing basketball.
In his inaugural speech, Kennedy said, "Let us never negotiate out of fear, but let us never fear to negotiate." President Obama seems to agree, which has caused an uproar and his strength has been questioned. To a background of Kennedy comparisons and Jimmy Carter references, Obama travelled all over the world creating new relationships with 'unpopular' individuals.
On Oct. 9, 2009, the voice of youth all around the world was amplified by the Norwegian Nobel Committee. The same critics who had scolded Obama's communication with foreign nations that harbour nuclear ambitions and terrorist ideologies were presented with breaking news that was difficult to accept. President Obama received a phone call at 6 a.m., telling him he had won the Nobel Peace Prize. It came as a shock to the 48-year-old president, who said he was "deeply humbled" by the news. Criticism oozed through the airways. The cynics were outspoken, calling the award premature and generally implying that Obama had not accomplished anything worthy of the prize.
The Nobel Committee recognized Obama for his success in revitalizing a "new climate in international politics." Simply stated, in the years prior to his election, the leaders and citizens of the world had turned their back on America. President Obama was proactive in offering his ear to the international voice that was willing to negotiate peace. One of his first moves as president was to mend the bridges that his predecessors had burned. If the Nobel Prize was not earned, surely it was an incentive for the future, a reminder, a mirror in which the Nobel Committee hoped its laureate would be proud to see his reflection.
Of course, all this started a long time ago. It was Obama's mother, the late Ann Dunham, who was responsible for guiding her son onto a righteous path. The single mom evoked a sense of empathy that resonates within her son. In the 2008 short film, "A Mother's Promise: Barack's Biography," President Obama explains how his mother made him understand and absorb the innate human quality on a deep level.
"When she saw cruelty, when she saw somebody being bullied or somebody being treated differently because of who they were … she would say to me, 'imagine standing in that person's shoes, how would that make you feel?'"
Like a grain of sand among a beach of college hopefuls, Dunham's son made his loving mother proud by truly becoming what she always knew he was capable of being. In 1991, he graduated with a Juris Doctor degree magna cum laude from Harvard University. Instead of the immediate payout for which many of his Harvard Law peers opted, Obama chose the long road of service all the way to the summit. Two years later, the January 1993 issue of Chicago Magazine highlighted his "break-out performance," described how the "little-known 31-year-old African American lawyer, community organizer, and writer" shocked Chicago with an unbelievable triumph called Project Vote. His mission was to discover unregistered voters and get them to the polls. He worked with churches, community groups and politicians. His reputation preceded him, as his efforts never seemed to go unnoticed. Grabbing the opportunity by the horns, Obama established a Chicago voting record as Project Vote registered 150,000 unregistered black voters. He instilled belief and pride into people who decided to break their silence and cast their vote in the November 1992 general election between George W. Bush and Bill Clinton.
Chicago's political veterans were astounded by the young man behind Project Vote. With praise flowing through the Windy City, the relatively unknown and humbly eloquent Obama had reached a checkpoint along his incredible journey to the White House. The impressive booming noise Obama created with this non-profit organization echoed all the way to Washington D.C. His words bounced off the walls of the White House and returned with a message. By the time the sound got back to Chicago, all that was left was a whisper so faint only his conscience was able to hear it. It was Obama's reward for all his hard work. An opportunity presented itself and the light at the end of the tunnel got a lot brighter.
Just as things seemed perfect, the star that was soaring through the stratosphere collided with its toughest obstacle yet and nearly lost sight of its goal, a most powerful piece of wisdom he pushed himself to gain. In 1995, Obama's mother left his life forever. In the face of the most consuming emotional adversity, Obama overcame a hurdle greater than the colour of his skin, a stab that cut deeper than any insecurity-based insult towards his good name and his culturally diverse background, proving through his own journey of sacrifice, promise, and proficiency, even the loss of a mother can turn fear into fuel. "It was a reminder to me: life is short, you better seize the moment," he said. Illinois failed in its attempt to shield itself from Obama's radiant drive. In 1996, he became a senator.
From 1993, when it took 150,000 unregistered Illinois faithful to give him a voice, he gained speed and was able to repay the favour and say 'thank you' in his own way in 2003. That year, Senator Obama sponsored a bill that expanded KidCare and FamilyCare, enabling low-income families to be able to afford health insurance. A Kaiser Foundation study concluded that after the bill was passed, more than 150,000 Illinois citizens received health insurance that had been nearly impossible for them to obtain before Senator Obama made it happen.
Every great tale needs a love story. Once upon a time, Michelle Robinson, a first year associate at Sidley Austin, claims to have, "heard about this guy everyone was talking about," probably because she was asking about him. As she travels back in time, the first thing she remembers about "Prince Charming" was his unusual name. Scrunching her face, she says, "Barack Obama? Who names their kid Barack Obama!" In response, the president explains with a coy smile, "It's one thing if your name was Barack Smith or Barry Obama, but Barack Obama! That's a killer, that's just not gonna work." The First Lady looks into her heart and remembers the first time he made it flutter: "He took me to a training that was going on in a church basement on the far south side of the city [Chicago]. Most of the folks in that basement were there because they had faced some point of hopelessness. We walk in and he takes off his suit jacket and launches into what I think was the most eloquent discussion about the world, as it is, and as it should be, and that was it … I was in love with him."
Luckily, the United States seems to have elected one of the few good men left in American politics. The charming politician who is expected to be the angelic saviour will have to exceed expectations if he plans on making the change he so often talks about. President Obama is the head chef in charge of making sure that his country does not "boil over" and continue to make a mess in the kitchen, as well as the kitchens of other nations. President Obama's country is in such hot water that approaching any of its myriad problems in the wrong way will simply just burn another unnecessary hole in the American fabric.
It is truly unfortunate that politicians exist under such skeptical scrutiny. That they do is due to the actions of so many for so long throughout the history of time, those who chose to lie, cheat, and steal from their nation. Like any criminal, they try to elude the public and evade condemnation.
Thankfully, some politicians never chose to join this lucrative high-stakes game, where the risks of getting caught are often low and the rewards are often high. Being a politician can open the door to the greatest test of character available. Do right and watch the spirit grow, do wrong and enjoy the money flow.
Obama has earned the trust of a nation – and much of the planet – through his words and, increasingly, his actions. A large part of this trust is based on his platform of change, a gradual but hopefully permanent shift in the mindset of politicians around the world. If President Obama can live up to his own high expectations and break down the decades of mistrust, corruption and self-interest that have spread through Washington like cancer, this may well be his greatest achievement.
PHOTOGRAPHY BY CHUCK KENNEDY, ANNIE LEIBOVITZ AND PETE SOUZA