Carlos Rosso – The Sunshine (E)State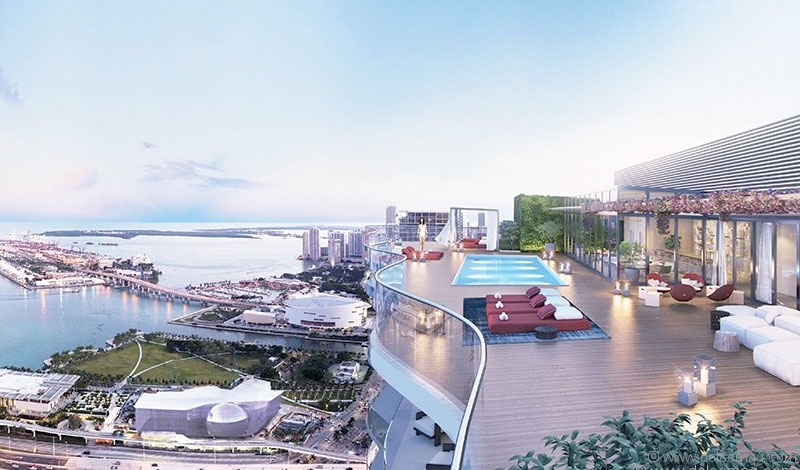 The Related Group is doing what we all thought impossible: making Florida even better. And they're taking some notes from Toronto's book, too.
Carlos Rosso is president of the condominium development division at The Related Group — the guys who've brought you some of the most bright and brilliant towers in the Sunshine State — and when he was in Toronto this spring, he couldn't help but notice that we've kind of nailed the condo living thing.
"We looked at all the micro-units that Toronto is developing, because I think you're doing a fabulous job that we need to learn from and imitate here," says the Armenian-American developer, who has also in the past overseen the development of over 10 million square feet of hotels and office buildings in Europe, the Middle East and Africa. "We are excited about that. We want to see a transformation happening in Florida. We call ourselves urban optimists, and really think that people coming together in cities is the best way moving forward, the best way for the environment and the best way for the culture."
While The Related Group has already started working their way toward that goal by erecting a series of condominiums that are as beautiful as they are functional, their latest developments promise to be the biggest yet. There's Residences by Armani/Casa, a project that The Related Group is collaborating on with Dezer Development and, of course, the legendary Italian fashion house, set to open in 2018. Then there's Hyde Beach House in South Florida's Hallandale Beach, a hip new movement that fuses the sleek luxury of condominium living with a natural, beachy lifestyle, set for 2017. But the art-infused Auberge Miami in the city's booming arts and entertainment district is one tower on the rise that Rosso is particularly proud of.
"Auberge Miami really involved recreating, or redesigning, an existing project, and I feel particularly proud to be bringing for the first time a brand like Auberge into the urban landscape," says Rosso of the development, which will open its doors in 2019. "They are more of a boutique hotel that's more reminiscent of Little House on the Prairie, always in these idyllic locations, and now it's the first time that they're doing an urban hotel. I think we have designed a fantastic building and it's going to look amazing."
When asked what else this year will look like for The Related Group's condominium development division, Rosso explains that while he's very much at home building up the South Florida skyline, he does have his eye on the ever-evolving real estate landscape of the Great White North. Fingers crossed that if he does plant some design-forward towers in our territory, he brings that sweet Florida sunshine with him.
"I was really impressed in Toronto, and I felt that they're doing some fantastic jobs there," says Rosso. "We would love to be a part of it."