Faces and Places: Seeing the city through the eyes of local icons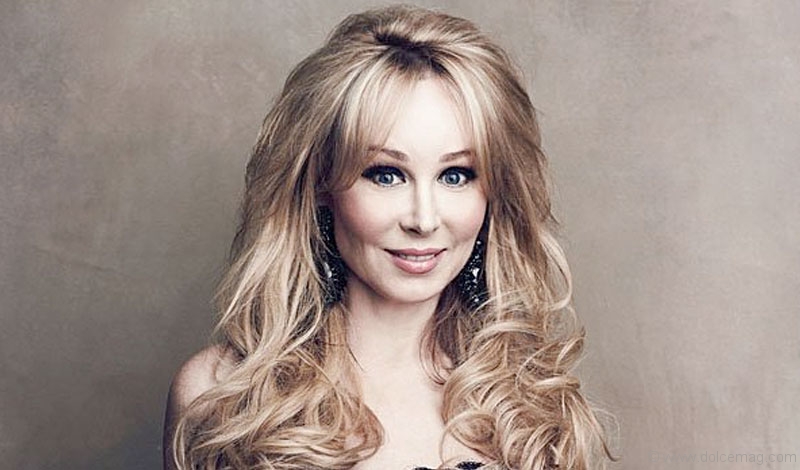 SUZANNE ROGERS
Socialite and philanthropist
WHO THROWS THE BEST PARTIES?
To me, the best parties are when TIFF comes around. It's so great to go to events and people-watch and see who's going to show up at a party or go to some of the galas. But I love the Hello! party. Last year it was at the Shangri-La, and that was lots of fun. And the weather's still really great so you have people outside on patios. When the film festival hits, the city comes alive.
OF THE FUNDRAISING AFFAIRS AND OTHER INITIATIVES YOU'VE HELD OVER THE YEARS, WHICH EVENT HAS BEEN THE MOST UNFORGETTABLE?
I would have to say Oscar de la Renta. In 2010, I think it was, he did a fashion show here in Toronto and I hosted him. His clothes speak for themselves. He's an incredible man, he's unbelievable and a dear friend. His charisma, his kindness — he is a gentleman's gentleman. He's very close to my heart.
WHO ARE SOME LOCAL UP-AND-COMING DESIGNERS THAT HAVE CAUGHT YOUR ATTENTION?
Right now, I think Mikhael Kale is doing incredibly well; he's got incredible detail to his designs. Also, Tanya Taylor. She's a young Canadian girl and her style is very structured but very feminine, very pretty. She's done two shows in Toronto and caught the eye of Anna Wintour.
WHICH TORONTO BOUTIQUE DO YOU FREQUENT MOST OFTEN?
Well, that's hard because Toronto is not really a boutique-y town. But I love TNT. If I want a mix of beach wear, resort wear, going-out wear — something that's different and I won't find anywhere else — I go to TNT.
IF YOU WERE TO TAKE FRIENDS WHO ARE UNFAMILIAR WITH TORONTO OUT FOR A NIGHT ON THE TOWN, WHAT WOULD YOU DO?
I'd take them to the Rogers Centre and watch a Blue Jays game. That's what I'd do. We'd sit in a box, catch up and watch the game.
WHERE WAS THE BEST MEAL YOU EVER HAD IN THE CITY?
I always have the Niçoise Salad at La Société — it's always really fresh and very Parisian. And I love the chicken soup at One. I'm not a big foodie; I'm pretty basic when it comes to what I eat.
WHAT CHARITIES/FOUNDATIONS ARE IMPORTANT TO YOU?
From the beginning, when my husband and I really got involved in the work we do, it's always been focused on children's charities. I think everybody gravitates to what is important and what hits him/her personally. Any charities that deal with unfortunate children are definitely on our radar and very important to us. Right now, I've been involved with Boost quite a bit, which is an organization that helps abused children in the city.
TRENNA KEATING
Actress, Defiance and Combat Hospital
WHAT IS THE LAST PIECE OF ARTWORK YOU BOUGHT FOR YOUR HOME?
My mother and sister are artists so my walls are covered in paintings of theirs as well as family photographs.
WHAT STORE DO YOU SHOP AT WHEN YOU VISIT TORONTO?
Tribal Rhythm on Queen Street: great vintage clothes but also fantastic hats.
WHAT CANADIAN DESIGNER HAS CAUGHT YOUR EYE?
Jewelry designer Kristen Melville-Laborde (Laborde Designs). Each piece is handmade. The way she brings colour into her pieces is great. Her jewelry makes you feel instantly beautiful.
WHERE DO YOU GO TO BECOME INSPIRED?
The Tarragon Theatre and then I like to wander around in the Annex after.
IF YOU HAD JUST ONE NIGHT IN TORONTO, WHAT WOULD THE NIGHT'S ACTIVITIES ENTAIL?
Having dinner at La Paradis and then going to see a play.
WHAT TORONTO RESTAURANT HAS COMPLETELY BLOWN YOU AWAY?
Curry Twist. It's cosy and delicious and I want some Magic Fish right now.
YOU, A DESERT ISLAND, ONE PAPERBACK: WHAT BOOK WOULD YOU BRING?
A Complicated Kindness by Miriam Toews.
@TrennaKeating
PAT QUINN
Former Toronto Maple Leafs head coach and current chairman of the board of the Hockey Hall of Fame
WHERE IS YOUR FAVOURITE PLACE TO EAT IN TORONTO?
Definitely a few over the years, but Pastis on Yonge Street comes to mind.  The owner Georges is a great host with excellent food. It's a French-style small bistro. Others include Harbour Sixty and Barberian's.
WHAT'S AN AVERAGE SATURDAY NIGHT FOR YOU IN THE CITY?
During the winter, it's hockey. I guess in the off-season, nothing elaborate — just like any Torontonian, seeing a show or going to a restaurant.
IS THERE A LOCAL ARTIST WHOSE WORK YOU FIND PARTICULARLY INTRIGUING?
I have a pretty good collection of Inuit carvings, some purchased out West, but most were purchased in Toronto.
WHO'S THE BEST PLAYER YOU'VE EVER HAD THE PRIVILEGE OF COACHING?
In my younger coaching days I would say being around Bobby Clark would be the best you could have. He helped me learn about coaching.  Marcel Dionne is one of the most talented players with the puck and a great scorer. Of course, Pavel Bure and Mats Sundin are up there as really talented players. At the Canada level, I had the privilege of coaching the best.
WHAT BOOKS HAVE YOU READ RECENTLY?
I like reading biographies from time to time. The most recent book is about Lincoln and how he built a team of his rivals — he's probably the greatest president the States ever had. I have the Steve Jobs bio and [Brian] Mulroney's to read still. I also like to revisit one of my favourites, The Catcher in the Rye. It's on my nightstand.
www.hhof.com
HANIF HARJI
Restaurateur and co-owner of Weslodge, Patria and Storys
WHERE CAN ONE FIND YOU ON A SATURDAY NIGHT?
Unfortunately, I spend my Saturday nights at all my restaurants. It's the best way to keep track of what's going on. I'll look at the reservation book and decide where I want to be.
WHAT DO YOU ENJOY DOING IN YOUR SPARE TIME?
I love reading. Mind you, I'm a little obsessive — I like hospitality books and reading about restaurateurs in other cities. Right now I'm reading a book called The Art of the Restaurateur. I also love biographies: Winston Churchill, Howard Schultz, Joe Bastianich. And sometimes, when I don't want to use my brain, Dan Brown books. But most of the time, I like reading about people who have had influence in the world.
ANY ITEMS YOU LIKE TO COLLECT?
I love collecting cigars and old scotches and interesting cognacs that you don't get in Canada but pick up through your travels. I love smoking Cohiba Behike. It's a really particular, limited-quantity Cohiba, so whenever it comes out, I love grabbing a few. I have a Glen Fergus, which is not a very well known brand, but it's seven generations of scotch makers. I was able, luckily, to find a 40-year-old Glen Fergus, which was amazing. And I like Glenmorangie Signet — it's a 25-year-old scotch, which is really nice.
HOW WOULD YOU SHOW FRIENDS UNFAMILIAR WITH TORONTO A GOOD TIME?
I would get them to understand neighbourhoods. Go to a cheese boutique and then take them to one of the big LCBOs. Show them Yorkville, Leslieville, the Annex — get a feel for the city, how the city works, and what happens at night.
www.iconlegacy.ca