From JFK to MIA: Barneys New York Takes on Miami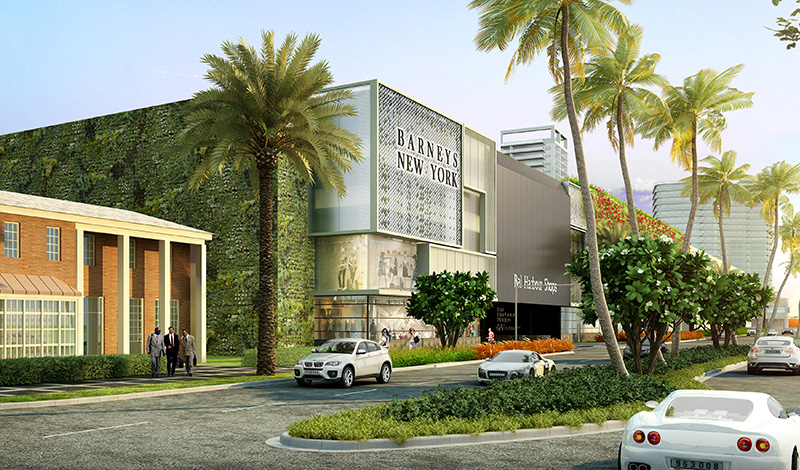 Barneys New York is coming to Miami! Bal Harbour Shops announced it has signed a long-term lease with the luxury speciality retailer as part of the upscale shopping centre's $400-million expansion plan. This will be the first Barneys New York location in Florida and will present itself as a 53,000-square-foot store and include the iconic Freds at Barneys New York restaurant.
"It's a milestone for Barneys New York to launch our first location in Florida at Bal Harbour Shops, which attracts the best clients from around the globe, who mirror today's Barneys clients," says Daniella Vitale, CEO of Barneys New York. "We're excited for Bal Harbour shoppers to experience Barneys New York's renowned approach to creating environments with exclusive, rare and highly edited products coupled with luxury services, food and digital experiences."
Launching in conjunction with Barneys New York is Freds at Barneys New York. The iconic restaurant serves innovative European-inspired and contemporary American cuisine. Diners can expect an experience that captures the style and elegance of the iconic store in which it resides, alongside items from the world's most coveted fashion designers. Plus, executive chef Mark Strausman will create a custom menu for the Bal Harbour location using the best locally sourced ingredients and changing menu items seasonally.
Barneys New York, along with Freds, is set to open its doors in 2023 in conjunction with the 350,000-sq.-ft. Bal Harbour expansion.