Princess Kasia Al Thani: It's Reigning Luxury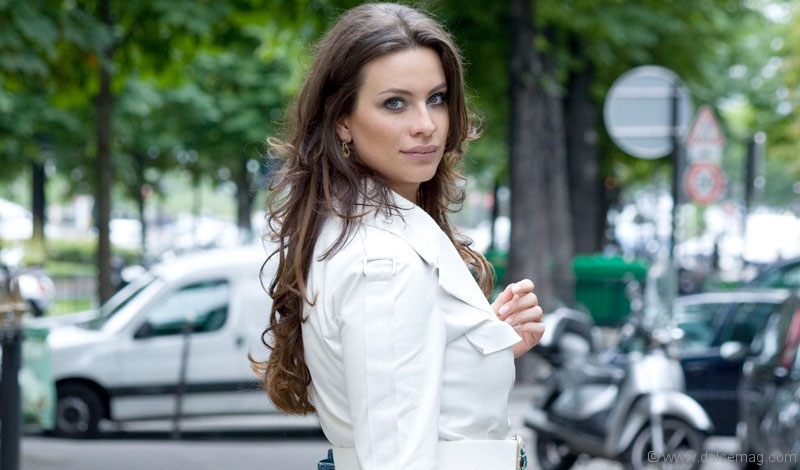 Imagine a world where you can find the perfect gift for the girl who has everything or for yourself, that divine Cartier Santos watch you've been lusting after – all without ever leaving the comfort of your impeccably decorated abode. At Savoir-Faire's online shopping mecca, luxury seeps from every page, as you scroll through endless opulence.
The London-based www.Savoir-Faire.com website has quickly become the net's answer to one's gifting dilemmas. Savoir-Faire boasts an array of beautiful gifts for her, for him, for baby and for home, and now offers a "Rachel's Favourites" page that lists fashion editor and celebrity stylist Rachel Zoe's top picks.
"Our beautiful wrapping, efficient service and original ideas put us ahead of other websites and make us the ultimate luxury gift site," says HH Princess Kasia Al Thani, who launched the wildly successful site in November 2008.
The princess, who is married to the brother of the Emir of Qatar, has an air of confident elegance, which has helped equip her site with the hottest brands on the market. The flourishing website is home to a host of fabulous paraphernalia, from labels such as Anya Hindmarch, Allegra Hicks, Bamford, Geoffrey Parker Games and Kelly Hoppen, to name a few.
Al Thani stumbled upon the idea for Savoir-Faire while shopping for a gift for her husband, and noticing an absence of one-stop online gifting sites. "Our site aims to bring some of the world's most beautiful and unique brands together and to present them in a way in which anyone would be proud to bestow upon a friend, family member or colleague," says the radiant royal."This is not the easiest time to be an entrepreneur, but I believe that if I continue to love what I do and give it my all, it will be an even bigger success," she says. "The secret is to know no limits, because anything can be achieved if you put your mind to it."
As a princess, mother of three, and successful entrepreneur, there's no question that Al Thani knows how to multi-task. Despite the stresses that come with wearing many hats – or should we say tiaras – the princess says that the key to her happiness is balance. "I will always put my children and family first. The most important thing for me is that they are happy – and then that I am happy," she says. "I am lucky that my company is web-based, which means that I can work, even while taking care of the kids."
The princess, who describes her style as elegant, funky and eclectic, is a bonafide fashionista. "Style means having an eye for fashion coordination," she says. "You can be wearing high-fashion or high-street but it's the way you synchronize the design, colour and accessories that will indicate whether or not you have style."
A known lover of all things Chanel with a weakness for Hermès Birkin bags, Al Thani admits that she would have loved to pursue a career as a fashion stylist if she hadn't launched Savoir-Faire. Fortunately, the site has given her an outlet to express her creative side. "I have created a jewelry collection for the site called RYM, whose designs incorporate my love for Islamic culture and art," she shares.
Despite her successes, the crowned connoisseur of luxe life remains grounded, donating much of her time to various charities. In fact, Savoir-Faire will soon be establishing Charity Connection, a list of several charities upon checkout. Each time a purchase is made on the site, shoppers will be given the opportunity to make a donation to the charity of their choice.
It's initiatives like this one that remind the princess of what's most important in life. "To me, living la dolce vita is being surrounded by my family. Life is so short, so I try to live each day to the fullest and enjoy all the wonderful things that I have been blessed with."
T: 0845.83.888.83
www.savoir-faire.com