Without Reservation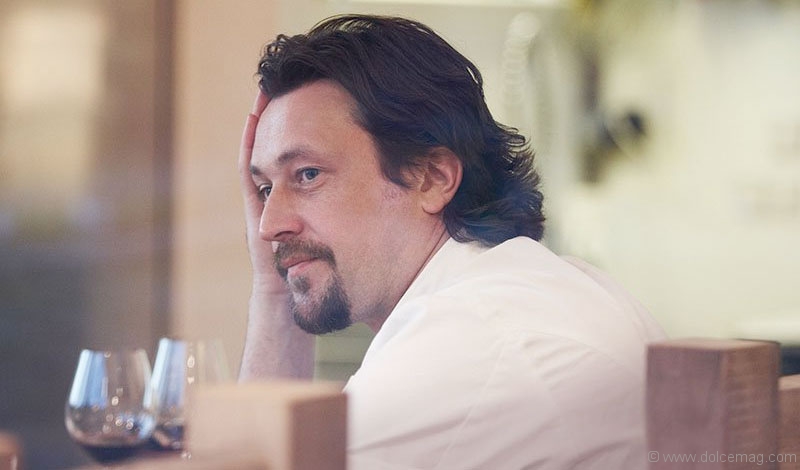 Eight years ago, I moved my young family to the edge of Europe, on the northwestern tip of the Isle of Skye, and took to the stoves at a unique and tiny restaurant called The Three Chimneys. As with every new job, I told my family, and myself, that there was a 50/50 chance of it working out. Today, many meals later, I'm still reminded of what has to have been one of the biggest literal and figurative moves for any chef, anywhere.
Although The Three Chimneys is not the remotest of UK restaurants, it is, I believe, one of the hardest to get to. The nearest airport, which happens to be in my hometown of Inverness, is three hours away; Edinburgh and Glasgow can only be reached directly by car, which is a five-and-a-half hour journey (a beautiful journey in itself); and even once the weary traveller reaches the bridge, which joins mainland to Isle, there is still another hour drive along the narrowest of single tracks before a menu can be perused, a freshly baked treat can be tasted or an aperitif can be sipped.
Sheep congregate and stagnate en masse directly in the middle of the road, bamboozling and unnerving travellers, reminding them that sat navs, mobile phones and the Internet are all but redundant here. We are situated in the wilderness, on a peninsula surrounded by deep, clean waters. The restaurant is in the middle of one of the richest natural larders to be accessed anywhere in the world. Our lobsters, langoustines, oysters and crabs are all harvested from Loch Dunvegan, which is almost lapping at the restaurant's front door.
Recently, some of my chefs invested in wetsuits and began free diving for scallops on their breaks. They fish on our days off, making beach fires to cook the catch right then and there. The lamb and beef matures slowly on the island's lush fauna that also grows unhurriedly, making it more flavoursome and succulent, and the venison comes directly from the mountaintops.
Typically, the new members of staff who flourish here are young (20s), single (long-distance relationships are not the best), love working in a very busy and creative environment and, just as importantly, living in a unique, harsh, breathtakingly beautiful part of the world. Some may say the pride I find as a chef here sounds cliché or stereotypical. And I would agree. If, that is, there were another five or six — or even three — similar establishments along the west coast of Scotland. But there aren't.
Though this faraway life may seem lonely to some, I am accompanied by the greatest guests who travel from North America and around the world to dine with me. This restaurant is so much more than the sum of its parts. It has a sense of place. It has provenance. It has a soul. It could not exist anywhere else. All of these things and more inspire me, in my cooking, in my work, in my life. I have been fortunate to be part of it all, doing what I love, working in a busy, happy restaurant. Which just happens to be here.